24HOV Mixes: DJ ASMA (Montreal)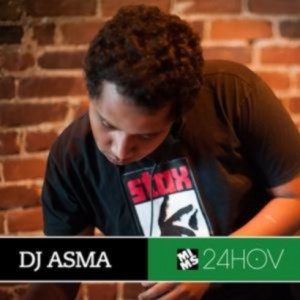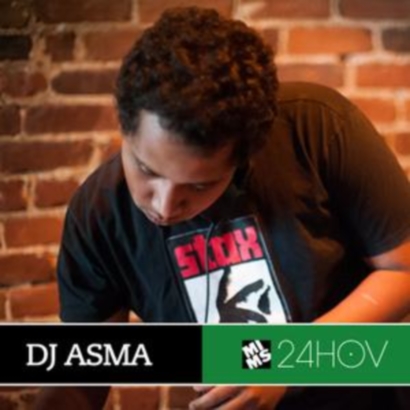 Here is one of our favorite mixes from our 5th edition of 24 Hours of Vinyl. Our frequent (and amazing) collaborator ASMA was on his first appearance at the 24HOV and he stepped up in a major way!
He played a morning set and the selections were just sooo perfect for the setting and the mood. It's more about the selections than the mixes cause mixing on the rotary Rane mixer we had ain't easy for everyone. But again, the genius in this mix is all about the tracks.
All vinyl baby!
Tracklist:
01. Lou Bond – To the Establishment
02. Blackbyrds – Wilford's Gone
03. Blackbyrds – Mother/Son Bedroom Talk
04. Gap Mangione – Diana in the Autumn Wind
05. Trio Mocoto – Nao Adianta
06. Joao Donato – Me Deixa
07. Jorge Ben – Criolla
08. Dorothy Ashby – Little Sunflower
09. Jorge Ben – Domingas
10. Dorothy Ashby – Come Live with Me
11. Lennie Hibbert – Rose Len
12. Silvertones Steel Band – Let's Make it Funky
13. Amral's Trinidad Cavaliers Steel Orchestra – The World is a Ghetto
14. Soul Investigators – Soul Investigator's Theme
15. Tenorio Jr. – Nebulosa
16. East St-Louis Gospelettes – Have Mercy on Me
17. The Bubble Gum Machine – I Wonder
18. ESG – Hey!
19. The Three Degrees – Collage
20. Heaven & Earth – Jenny
21. Odyssey – Our Lives are Shaped by What we Love
22. Hildegard Knef – Im Achtzigsten Stockwerk
23. Walt Barr – Mystery to Me
24. Outkast feat. Slick Rick – Da Art of Storytelling Part 1 (instrumental)
25. The Five Stairsteps – Danger! She's a Stranger
26. The Wailers – Driftwood
27. Syl Johnson – Wind, Blow her Back my Way
28. Darondo – Didn't I
29. The Ordells – Sippin' a Cup of Coffee
30. Symphonic Four – Who Do You Think You're Fooling (Part 1)
31. Marvin Gaye – Don't Mess with Mr.T
32. The Chymes – My Baby's Gone Away
33. Doris & Kelley – You Don't Have to Worry
34. Menahan Street Band – The Crossing
35. The Charmels – As Long as I've Got You
36. Porgy and the Monarchs – If It's For Real Baby
37. The Webs – It's Hard to Break a Habit
38. Wendy Rene – After Laughter
39. Johnson, Hawkins, Tatum & Durr – You Can't Blame Me
40. The Ambassadors – Ain't Got the Love of One Girl
41. The Three Degrees – Maybe
42. Eddie Kendricks – If You Let Me
43. Robert Vanderbilt & The Foundations of Soul – A Message Especially from God
44. Bob Pinodo – Africa
45. Uhuru Dance Band – Yahyia Mu
46. K Frimpong & His Cubano Fiestas – Kyenkyen Bi Adi M'awu
47. Mulatu Astatke – Yegellei Tezeta
48. Salah Ragab & Cairo Jazz Band – Neveen
49. Phirpo y sus Caribes – Comencemos
50. Kings Go Forth – One Day
51. Phirpo y sus Caribes – Y Esa Pava Que?
52. Nicole Willis & The Soul Investigators – Feeling Free
53. The Dramatics – Whatcha See Is Whatcha Get
54. St.Vincent's Supersound Latinaires Orchestra – I've Found Someone of My Own
55. Tenorio Jr. – Clouds
56. The Meters – Stormy