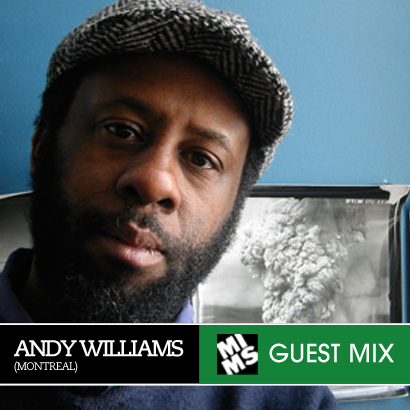 Guest Mix #07: ANDY WILLIAMS (Montreal)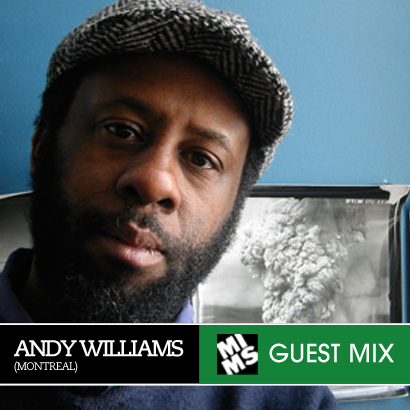 Considering how much we love it, we don't have nearly enough reggae on MIMS. Enter mister Andy Williams and boom, problem solved. Andy is truly one of my musical inspirations in this great city of Montreal. His deep knowledge yet very humble and generous approach to music is always very inspiring to me.
Andy came by my studio this week with a bag full of absolute treasures. Long lost forgotten reggae gems, all on vinyl with his little "radio-type" stickers to identify which tracks he wanted to play from each record. This is mix is gold!
Andy Williams - Bloodline from the Ya'ad
Tracklist:
01. Tyrone Evans "Dread Light" (Wackies)
02. Jazzreel "Sun Will Shine" (Wackies)
03. The Heptones "Do Good to Everyone" (Trojan)
04. Mighty Diamonds "I Need a roof" (Shanachie)
05. Dennis Brown "Conqueror" (Air Jamaica)
06. Aswad "African Children" (CBS)
07. Ethiopian "Hard Times" (Studio One)
08. Johnny Osbourne "Sing Along" (Jammy's)
09. Horace Andy "I've Got to get away" (Clock Tower)
10. Noel Ellis "To Hail Salassie" (West King)
11. Carlton & The Shoes "Love me forever" (Studio One)
12. Byron Lee "Nice Time" (Transworld)
13. Owen Gray "Time after time" (Third World)
14. Baba Brooks "Teenage Ska" (?)
15. Sly & Robie "Top Ranking Dub" (Imperial)
16. Lloyd Robinson "Cuss Cuss" (Studio One)
17. URoy "The Great Psalms" (Virgin)
18. Big Youth "Jim Squashey" (Trojan)
Download