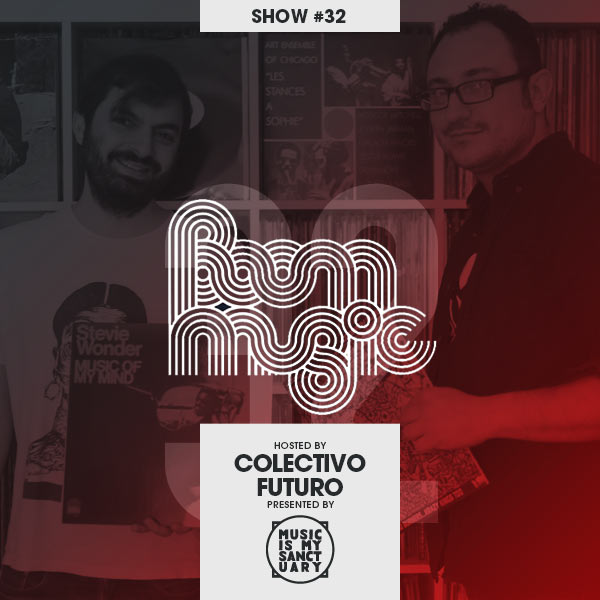 BOOM MUSIC – Show #32 (Hosted by Colectivo Futuro)
Back on home turf for the thirty second edition of the Boom Music show, featuring future classics and forgotten gems, be it jazz, house, hip hop, funk or something else, from London to Detroit, Caracas to Johannesburg.
Fresh sounds coming in from South African pianist Nduduzo Makhathini, who we just cannot hear enough of lately, producer and drummer Emanative's new 7" and the magic pairing of Stefano Ghittoni & DJ Rocca on Schema. Meanwhile, the mysterious Deoke adds the midas touch to a classic, we pay tribute to Azymuth drummer Ivan Conti, dig into Okiri Music's excellent recent compilation of Ivory Coast funk and preview more new music from On The Corner and I Should Care Records. So please dig in!
TRACKLIST
Nduduzo Makhathini – Duduzile [Nduduzo Makhathini / Gundu Entertainment]
Nubya Garcia – Fly Free [Jazz Re:freshed]
Emanative – Ominous Shanti [Home Planet]
On Fillmore – Truta Samba [Northern Spy]
Marijata – No Condition is Permanent [Mr. Bongo]
Orchestre Poly-Rythmo de Cotonou [Analog Africa]
Afro Train – Tumba Safari [Okiri Music]
Deoke – Kamby Version [Tiff's Joints]
Makedem & Behr – Nyako (Modified Man Remix) [On The Corner]
Azymuth – Fênix (Ron Trent Remix) [Far Out Recordings]
Theo Parrish, Amp Fiddler, Ideeyah – Trust [Sound Signature]
Stefano Ghittoni & DJ Rocca – Past Present and Future [Schema]
Tobias – Step [I Should Care Records]
Bottle Tree – What Are You Wearing [International Anthem Recording Co.]
Puerto Rican Space Program – Monster [Oddinhuman]
The Elder Statesmen – Trans-Alpine Express [Bastard Jazz]
Ruby Rushton – Prayer For Yusef Lateef [22A]
Arthur Blythe – Lower Nile [India Navigation Company]
Joshua Abrams & Natural Information Society – Maroon Dune [Tak:til]
Kré – Entre 6 y 8 [Self Released]
Chama – Melódica 2 [Evolver Records]
DOWNLOAD LINK
Subscribe to Boom Music as a podcast on iTunes