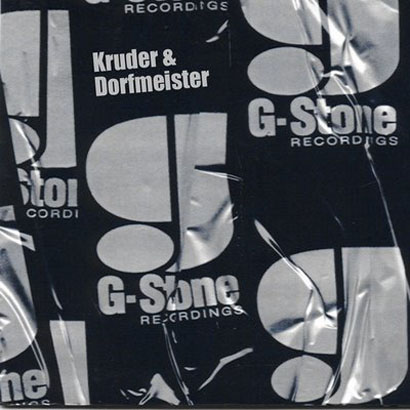 Classic Mixes: Kruder & Dorfmeister "Amsterdam Dub Sessions" (2000)
Talk about a nice little discovery right here. A live (turntable!) mix from Austrian downtempo royalty Kruder & Dorfmeister. I haven't heard a ton of their more recent stuff but I used to bang so much of their jams under their various aliases: K&D, Tosca, Peace Orchestra, Voom:Voom.
A really nice trip full of nuggets on tons of labels that where on constant rotation for me back in the day: Paper, G-Stone, Compost, Far Out, Guidance. Dope!
Tracklist:
01. Aphrodelics – Rollin on Chrome (wild motherfucker dub) (K&D rmx) (!K7; K7073)
02. Troublemakers – Electrologe (Guidance Records; GDR-070)
03. Tosca – orozco (!K7; K7085/G-Stone 12 014)
04. Lightning Head – me & my princess (Fat City Recordings; FC12009)
05. DJ Boom – i feel good tonight (Listen Vision; Bds 857)
06. Journeyman DJ – Journeyman Blues (Tokyo Recordings; Tokyo001)
07. Bomb the Bass – bug powder dust (K&D rmx) (!K7; K7073)
08. Tosca – annannas (!K7; K7085/G-Stone 12 014)
09. Len – steal my sunshine (Idjut Boys rmx) (Sony; OAS 41510)
10. Choc Electrique – Ensaneia (Philippe Lussan Mahogany Mix) (Invencis; INVT005)
11. Crazy Penis– do it good (Shaboom mix) (Paperrecordings; 44)
12. Leroy Hanghofer – Pin (Les Rhythmes Digitales Remix) (Gomma; 005 & 019)
13. Mr. Gone – fusao (truby trio treatment) (Internal Bass; IBVC2003)
14. Voom:Voom – influenza (Compost Records; CPT071)
15. Voom:Voom – ginger & fred (Compost Records; CPT072)
16. Charles Schillings – no communication,no love (devestating) (Pschent)
17. Unitedeye – ska east of the west (Afro Art; UE002)
18. Peter Kruder – rootdown (Compost Records; CPT073)
19. Grupo Batuque – Do Anything (Jaime Anderson Seventh Chord mix) (Far Out 064)
20. Basement Jaxx – betta daze (Atlantic Jaxx; Jaxx013)