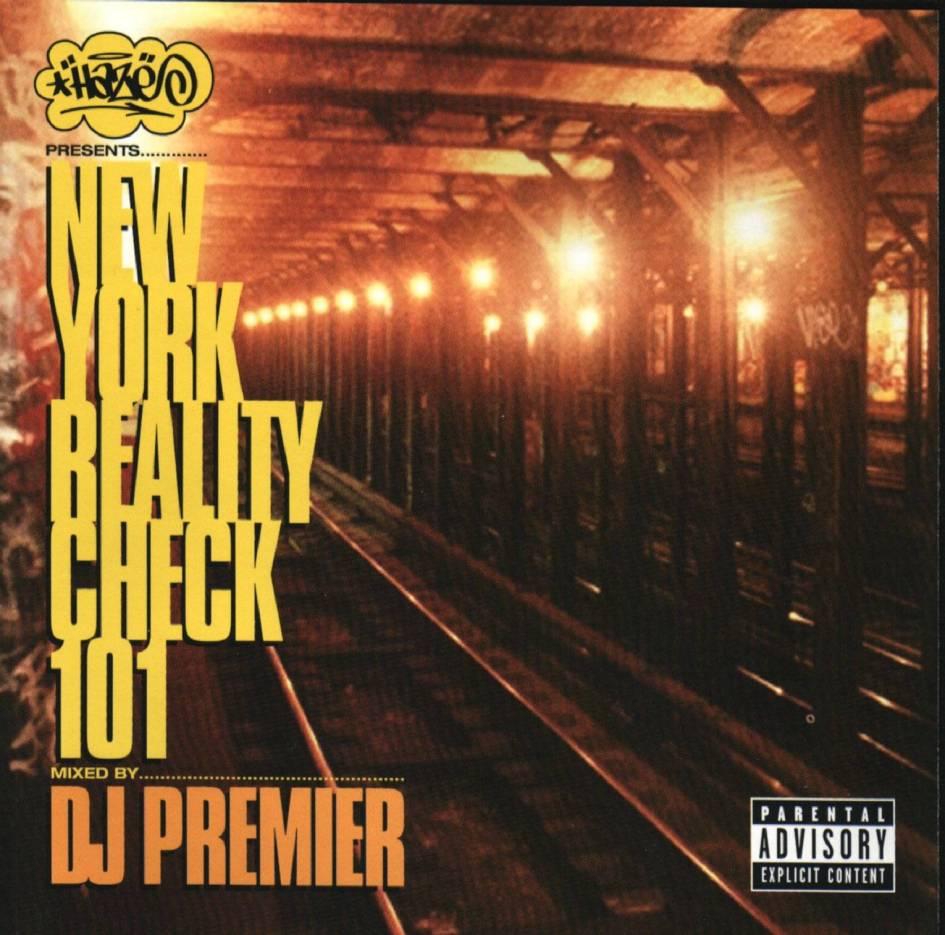 Classic Mixes: Dj Premier "New York Reality Check 101″ (1997)
This CD is a compilation of independent New York City artists from 1997.
It is arranged & presented by Haze (New York City graffiti artist) & mixed by DJ Premier. Blends, mixes, scratches and all that slick stuff: DJ Premier. Album mixed at Premier's Crib. The various intro/outro/skit tracks on this CD feature the voices of Haze & DJ Premier.
Haze Presents New York Reality Check 101 (1997) by Dj Premier Blog Radio on Mixcloud
Tracklist
1– Intro
2– Braggin' Writes (J-Live)
3– Break It Down (Brainwash)
4– Off Balance (Laster feat. Ed O.G.)
5– Head Over Wheels (G-Dep)
6– Skit
7– Lyrical Tactics (Natural Elements)
8– 8 Steps To Perfection (Company Flow)
9– Change (Shades Of Brooklyn)
10– Too Complex (L The Head Toucha)
11– Interlude
12– Metal Thangz (Street Smartz)
13– Inner City Blues (Rezidue)
14– Properties Of Steel (Godfather Don)
15– Mixmaster (Brainsick Mob)
16– 21 Years (Choclair)
17– Outro
18– Feel The High Part. 2 (Finsta Bundy)