LEXIS (Founder of Music Is My Sanctuary)
Lexis is a DJ from Montreal and founder of MusicIsMySanctuary.com + 24HoursofVinyl.com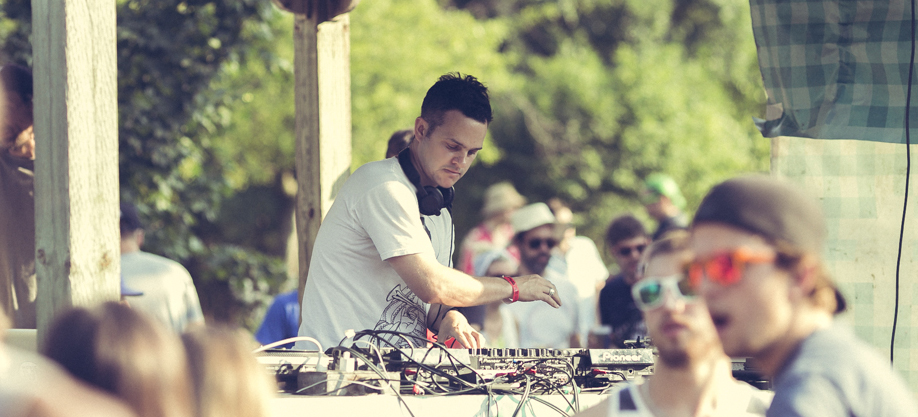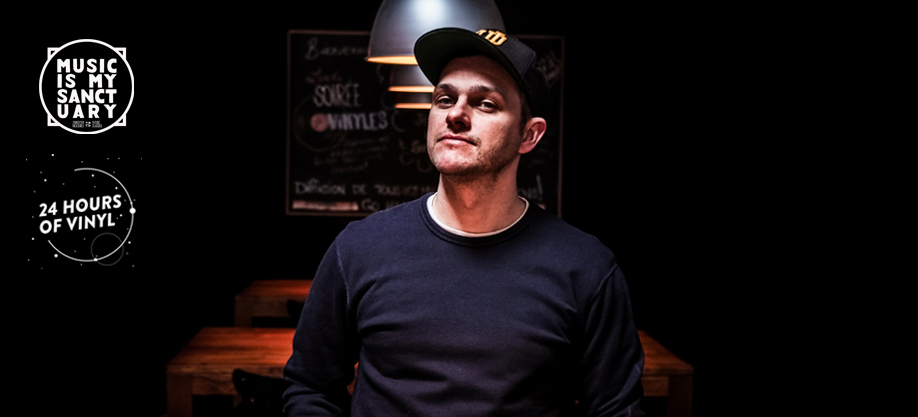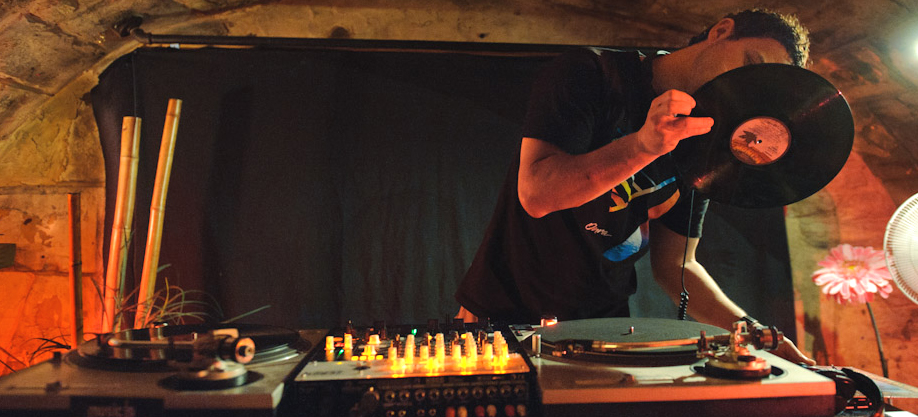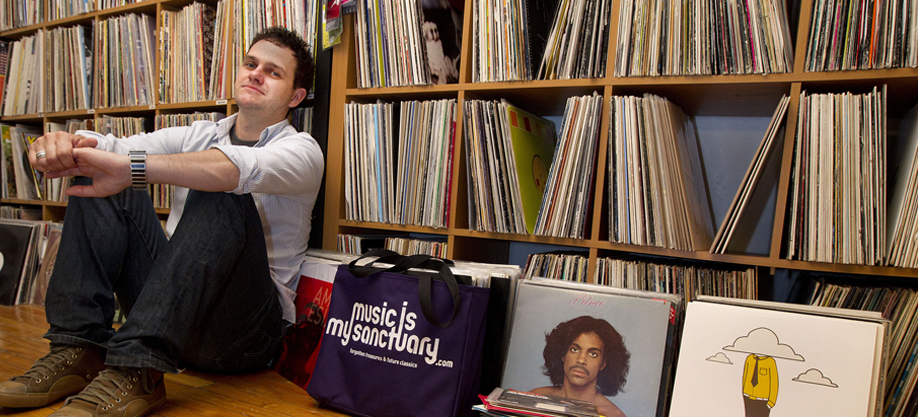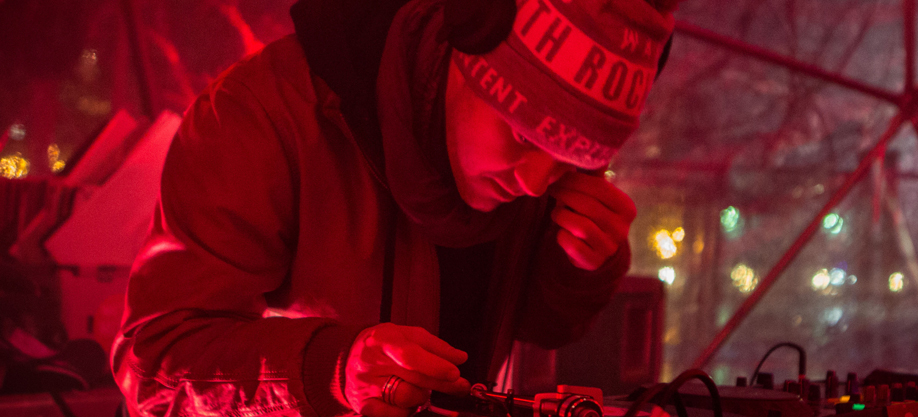 Lexis is one of the most versatile DJ's out there and an absolute music research junkie; always digging for future classics & forgotten treasures. He founded Music Is My Sanctuary in 2007 which has now grow into one of the best independent websites for lovers of next level music from all over the world. He also created the 24 Hours Of Vinyl project, a worldwide non-profit event.
His monthly radio show broadcasts on Vienna's Superfly FM has gotten acclaim from the likes of Ninja Tune, Mixcloud, OkayPlayer and EgoTrip.
In the past few years Lexis has shared worldwide stages with lots of artists from very different scenes: Theo Parrish, Floating Points, Onra, Dam-Funk, Julio Bashmore and more.
---
HAS PLAYED WITH

Theo Parrish (Detroit, Sound Signature)
Dam-Funk (Los Angeles, Stones Throw)
Onra (France, All City)
Floating Points (UK, Eglo Records)
Shuggie Otis (US, Epic Records)
DJ EZ (UK)
Kaytranada (Canada, HW&W Records)
Pearson Sound (UK, Hessle Audio)
Julio Bashmore (UK)
Paul Nice (NY)
Mark De Clive-Lowe (US, Tru Thoughts)
Lefto (Belgium, Brownswood Records)
Bonobo (Ninja Tune)
Africa HiTech (UK, Warp Records)
Zed Bias (UK, Tru Thoughts)
Blu & Exile (US)
El-B (UK, Ghost Recordings)
Kahn (UK, Gorgon Sound)
Quantic (UK, Tru Thoughts)
Mount Kimbie (UK, Hot Flush)
Roska (UK, Rinse)
Pursuit Grooves (US, Tectonic)
Mary Anne Hobbs (UK, BBC Radio 1)
RSD (UK, Tectonic Records)
Nickodemus (NY, Wonderwheel)
Take (Los Angeles, Alpha Pup Records)
Kris Wadsworth (Detroit, Poker Flat)
Jacques Greene (Montreal, Lucky Me)
Elaquent (Toronto)
Lorn (Ninja Tune)
BadBadNotGood (Toronto)
Waajeed (Detroit)

Dorian Concept (Austria, Ninja Tune)
Jazzanova (Germany)
Slum Village (Detroit)
Jose James (Brownswood, US)
Kid Koala (Canada, Ninja Tune)
Alice Russell (UK)
Shigeto (Ghostly, US)
Untold (Hemlock, UK)
Poirier (Canada, Ninja Tune Records)
Dj Vadim (UK, BBE Records)
DJ Day (US, The Do-Over)
Skratch Bastid (Canada)
Tortured Soul (New York)
Alexander Nut (Rinse FM, UK)
Silkie (UK, Deep Medi Records)
Ras G (Los Angeles, Brainfeeder)
Samiyam (US, Brainfeeder)
Teebs (US, Brainfeeder)
Dibia$e (US, Alpha Pup)
Kenlo (Canada)
Alaclair Ensemble (Canada)
Lone (UK, Werk Discs)
Soulphiction (Germany, Philpot)
Hypnotic Brass Ensemble (New York)
XI (Orca Records, Toronto)
Christian Pronovost (Canada, Lost Heroes)
Lunice (Montreal)
45 King (New York)
Eddie C (Germany)
Groundislava (Los Angeles)
Soul Jazz Orchestra (Ottawa, Strut Records)
Amir ("Kon & Amir", New York)
and tons and tons of talented Montreal people!
Monthly Radio Show on: Superfly FM 98.3 (Vienna)
Ninja Tune's Solid Steel Show (
Link – April 2014
)
Rinse FM
B92 Serbia
Lefto's Radio Show (Brussels)
Nasty FM (London)
CBC Radio
Meyrin FM (Switzerland)
Metronomic Radio (Germany)
Radio-Canada
CKUT Montreal
Laidback Radio (Belgium)
CISM Montreal
CJLO Montreal

Worldwide Festival (2015)
Southern Soul Festival – Montenegro (2013-2014)
Europe Tour 2014 (France – Serbia – Austria)
Europe Tour 2013 (France – Montenegro – Austria – Germany)
Igloofest (2013)
Canadian Music Week (2013)
Nuit Blanche (2012-2013)
Montreal Jazz Fest (2012)
TED Montreal (2012)
Europe Tour 2012 (Italy – Montenegro – Austria – Hungary)
Piknic Electronik Montreal (2008-2010-2011-2012)
Piknic Electronik Gatineau (2011-2012)
Festival Été de Québec (2011)
Festival de Musique Émergente (2011)
Pop Montréal (2010-2011-2013)
Rendez-vous du Cinéma Québecois (2010-2013)
Festival Juste Pour Rire (2013)
Suoni del Popolo (2009)

---
LEXIS' – SPECIAL DJ MIXES
Best of 2014 (Part 1)
Genre: Eclectic
Mix for MOOVMNT
Genre: R&B / Soul

Best of 2013 (Part 1)
Genre: Eclectic

Mix for MIXCLOUD
Genre: Canada Showcase

Mix for NEON
Genre: Techno

Best of 2014 (Part 2)
Genre: Eclectic
Mix for NINJA TUNE / SOLID STEEL
Genre: Electronic Beat (Tribute to Luke Vibert)

Best of 2013 (Part 2)
Genre: Electic

Mix for PIKNIC
Genre: House & Techno

Mix for LESBEATS
Genre: Beats & Hip-Hop