We've been loving Eric Lau's music for quite a while now. Ever since we heard his first LP on Ubiquity ("New Territories" in 2008) we've always been on the lookout for his work. We played two of his tracks in our last MIMS shows ("Oh Dara" on #61 and "Everytime" on #62) which tons of people loved.
His new LP "One of Many" is being released on June 17th via Kilawatt Music. The album is entirely produced by Eric Lau and features guest appearances from Oddisee, Georgia Anne Muldrow, Olivier St. Louis, Fatima, Rahel and others. —> Buy Link
We asked him to give up a couple examples of his current favorites that inspire him as an artist.
Watson Beasley "Dimensions"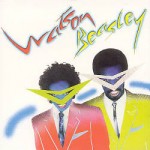 @EricLauMusic: Kaidi Tatham put me onto this, the intro is spectacular and then the first 3mins 30secs are beautiful. THEN the end section kicks in unexpectedly and you can't help but to get down! The end is so funky that I extended it for dj sets!
Watson Beasley - Dimensions
---
The Two Of Us "Looking Glass"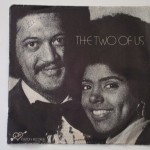 @EricLauMusic: Produced by the one and only Master Wel aka Weldon Irvine. I'm huge fan of Weldon and never came across this track until recently. The movements in this just get me every time. Haunting.
---
King "Supernatural 'Live at KPFK"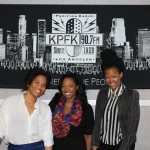 @EricLauMusic: I really enjoyed the original but Paris Strother (The producer) just killed this version. I love her arrangement and harmony. Vocals are beautiful too, feeling the vulnerability of the live version.
---
Aquarius "Europanema" feat. Burnier & Cartier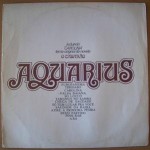 @EricLauMusic: Just brings pure sunshine through my speakers. Rhythm guitar and vocals are perfect. Been playing this a lot lately as the winter in the UK still doesn't want to go away!
Aquarius - Europanema
---
Darryl Reeves "Every Time I See You" feat Gwen Bunn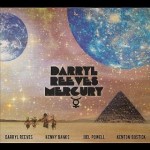 @EricLauMusic: I love Gwen Bunn, I think she's one of the brightest talents right now. I was digging all her solo stuff but this is slightly different for her. This is a Roy Ayers cover and I love the way they freaked it. Her vocal sound is the best I've heard from her and love the backing vocals on the 'Go, go, go' part. Drummer is killin' on this too.
Darryl Reeves - Everytime I See You
---
About ERIC LAU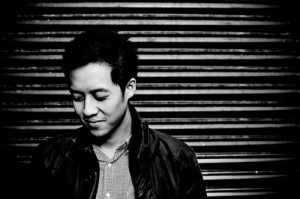 Eric Lau is a London-based producer, known for his work with an array of international artists such as Lupe Fiasco, Georgia Anne Muldrow, Chris Dave, Guilty Simpson, Oddisee, Muhsinah, Kaidi Tatham, Olivier Daysoul, and a family of artists from London including Dego, Tawiah, Rahel and Fatima.
In addition to his production work he is also a well-respected DJ having toured the world as well as supported acts such as Erykah Badu, Questlove and Robert Glasper. As well as being the sound engineer for LA based BTS Radio, he has also provided mixes for renowned music platforms such as RBMA Radio, Put Me On It and Gilles Peterson's Worldwide.
His debut album 'New Territories', released on Ubiquity Records to great critical acclaim was nominated as one of Gilles Peterson's Top Albums of the Year 2008, and established him as a key name at the forefront of progressive new production talent.
His follow-up EP's and instrumental projects in 2010, 2011 & 2012 saw him work with Grammy® nominated artist Muhsinah, Washington DC rapper Oddisee and Detroit native Guilty Simpson. It also saw him begin to collaborate with multi-instrumentalist Kaidi Tatham (Bugz in the Attic), a partnership that can be heard most fruitfully on his upcoming album "One of Many".
BUY LINK – ERIC LAU "ONE OF MANY