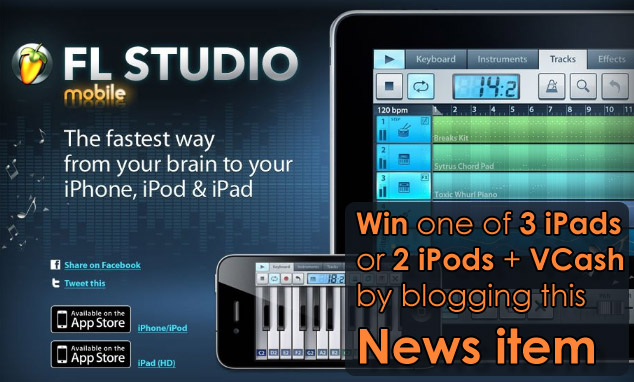 FL Studio Mobile – Now on IPhone & IPad
Not that I'm a Fruity Loops guy, or that I own an Iphone or Ipad but I do know tons of producer friends who are FL diehards. So, if you are, then you have good reasons to get excited about this….
FL Studio Mobile, previously announced for iOS, is now available for iPhone, iPod touch, and, in an "HD" edition, on iPad 1 and 2. The biggest feature: if you're an FL Studio user, you can take your projects and load them on the mobile version for on-the-go editing. That makes FL the first major, non-Apple studio app to do round-trip workflows between mobile and desktop.