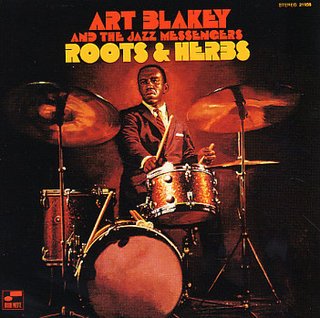 An absolutely essential dance floor jazz nugget for you all today. My good homie Andy Williams put me on to this track from Art Blakey, arguably one of the best and most influential drummers in the history of jazz!
During the early '60s, Art Blakey & The Jazz Messengers were the leading practitioners of hard bop and set a new standard for hard-swinging blues-inflected jazz. This rare Blue Note disc from 1961 showcases the composing talents of Wayne Shorter, who was the Messengers' music director throughout his tenure with the group. This is certainly the prime era of the Messengers with Lee Morgan fillings out the front line with Shorter and Bobby Timmons or Walter Davis Jr. on piano alongside Blakey and Jymie Merritt in the rhythm section.
Art Blakey & The Jazz Messengers – Ping Pong
Art Blakey & The Jazz Messengers – Ping Pong (Version 2)

Lee Morgan (trumpet), composer Wayne Shorter (tenor sax), Bobby Timmons (piano), Jymie Merritt (bass), Art Blakey (drums) . Recorded Feb 18, 1961.
RELATED POSTS: