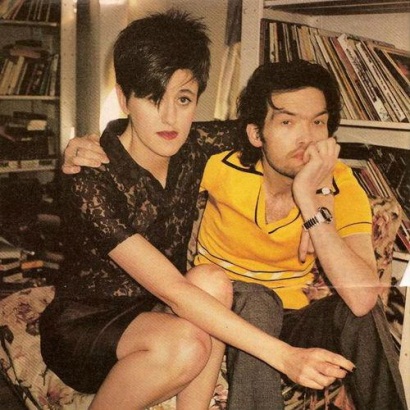 Forgotten Treasure: Everything But The Girl "Hatfield 1980"
I've always had a soft spot for Everything But The Girl, the great duo from the UK who were quite big in the 90's. Tracey Thorn and Ben Watt definitely have their place amongst the best in the trip-hop / Brit pop era.
"Hatfield 1980" is from their last album together, "Tempermental" (1999) which was actually their 11th. I honestly didn't know they put out that much stuff and it makes me want to go back and discover some of the 80's releases. Since the first listen I've always liked the song, maybe it's the pretty obvious drum break, the mellow vibes but mostly it was because of the introspective aspect of the song. At first I wasn't really sure what it was about but I found out that Hatfield is where Tracey Thorn grew up and apparently it's a pretty gloomy London suburb.
LYRICS
Hatfield 1980
Suburbia, 1 am
You're walking home again
Shopping bags and broken glass
I hate going through the underpass
I wish there was some other way around
But you got beaten up by the playground
And it's no use
You'll have to go through
Suburban shopping centre
Pedestrian walkways
I think they were meant to make things better
It's just emptier
The scary nighttime
Hatfield, at that time
This is the place I live
Where is everyone?
Are we the only ones?
This is the place I live
And so does everyone
And so does everyone
Hatfield 1980
I'm seeing my first knife
My first ambulance ride
I hold your hand the whole way crying
Get home the next day
Police have already been
Well, you can imagine the scene
And if I'm going home
I better change my clothes
I better change my clothes
This is the place I live
Where is everyone?
Are we the only ones?
This is the place I live
And so does everyone
And so does everyone
When I'm looking back
I look for everyone
And when I fall down
I fall for everyone