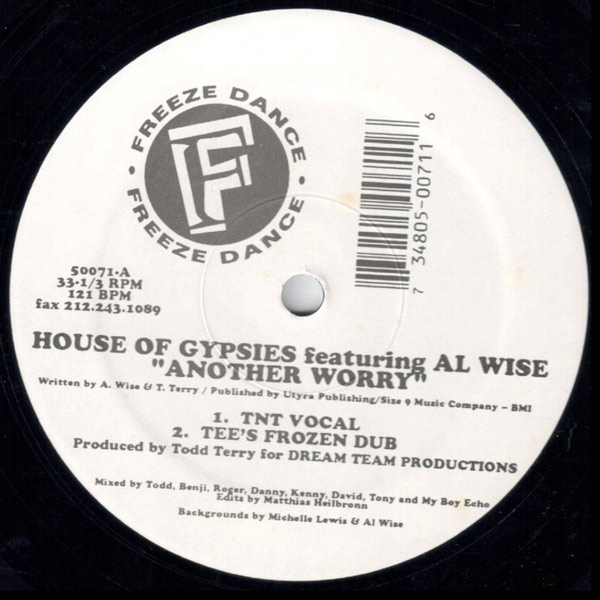 Forgotten Treasure: House Of Gypsies "Another Worry" feat. Al Wise (1994)
This is house music at it's finest. Very danceable yet soulful at the same time.
The emotive vocal delivery of Al Wise, the lush atmosphere and that signature Todd Terry slammin' beat made it an instant favorite of mine when it was discreetly released late in 1994.
A fun fact about this Todd Terry production : most of the keyboards parts and the female vocal snippets come from a MK remix of Misled by Celine Dion.
It's fair to assume that Todd Terry was a fan of Mark Kinchen work. That wasn't the first time he was sampling him. He did some serious stormer fusing elements of MK reworks for Bizarre Inc. and Happyhead in the past. All of them are well worth being track down!
Discogs Link
---
Track taken from the last edition of The Rawsoul's "The Raw House Supreme Show"