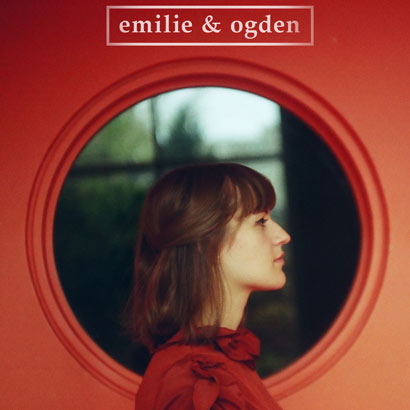 Future Classic: Emilie & Ogden "EP"
My hometown, Montreal, is just an endless pit of talent. Every time I think I have a decent grasp of the music scene here something crazy hits my radar. Last month I was asked to host Head and Hand's and J2K's 4th edition of Do My Ladies Run This. I was stocked to take part of this project because Head and Hands is an organization that I respect a lot and has done a lot for me personally. I also really love how they promote female recognition (I like that term better than female empowerment cause let's be real, we were already powerful whether or not the world recognized it), as part of that female recognition mandate they host Do My Ladies Run This every year where young vocal performers from all types of genres are asked to come and share their art publicly. All the performers were mad on point but it's Emilie & Ogden that really struck a chord for me.
Emilie & Ogden is the super unique duo consisting of Emilie, a divine vocalist, and her trusty Harp, Ogden. First off, you got respect anyone who plays the harp, I mean have you seen the strings on that beast but beyond that Emilie blew me away with her quirky angelic voice that wraps around her harp's strums to create a sound that reminds me of young love and early fall days where you can smell the season change. I feel like this season Hot Cocoa & I are gonna have quite a few dates with Emilie & Ogden's Self-titled Free EP. Go get your copy so we can all get on that cozy vibe.