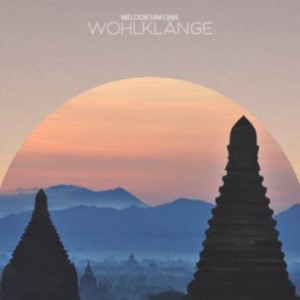 We get so many "beat tapes" or instrumental records that it's been hard to keep track, and frankly it's pretty rare that a new player jumps out at you. But these last few weeks / months we've been really feeling the work of the young Swiss producer by the name of Melodiesinfonie
We featured his great jazzy revision of the Fugees on our last MIMS Show #60 but you can be damn sure that we'll be picking at least one track (probably Positive Vibes) from this great great EP coming out of the Soulection camp. If you like the jazzy, boom bap productions of people like Elaquent, Hazel & Dela then you'll love this guy.
"All the tracks on here are very smooth, chill, and relaxing for the ear. I just want to spread love and positive vibes with these 4 tracks, nothing more. That's my message always, Spread love and positivity every day." -Melodiesinfonie
***This is a FREE RELEASE, but feel free to donate and support Waldo and Soulection. All for the love; quality & conscious music!
Oh and while we're on the Melodiesinfonie tip… here is a track he put on his Soundcloud yesterday!
Discover:
facebook.com/Melodiesinfonie
soundcloud.com/melodiesinfonie
RELATED POSTS: