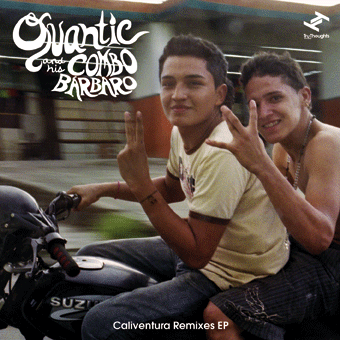 New remix project from Tru Thoughts and Quantic (who by the way will be playing with us in Montreal on February 24th!)
The Caliventura Remix EP from Quantic and his Combo Barbaro features remixes from Daedelus feat. Computer Jay, Cut Chemist, DJ Day, J-Boogie, and Jeremy Sole. These skilled producers chose their favorite tracks from Tradition In Transition, and created an amazing project… so amazing we had to release it as a 12″ and include a dope shot taken by B+ (Mochilla) on the sleeve. Incredible. The EP drops on March 15th. Pre-Order Link!
My personal favorite so far is the Cut Chemist version of "Un Canto A Mi Tierra", I played it on my last podcast and people asked for the track ID, I also played in front of 400+ peeps this week and it killed!
Quantic - Un Canto A Mi Tierra (Cut Chemist Remix)