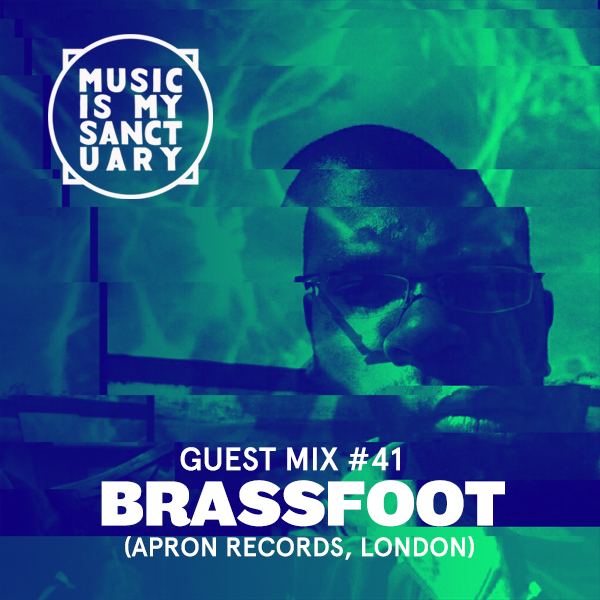 Guest Mix #41: BRASSFOOT (Apron Records, London) 生
Brassfoot, also known as Sugar Shoulder, is an up and coming Producer, DJ and Designer. Having first released a split EP called "Space Invaders" on Apron (Funkineven, Lord Tusk, Greg Beato, Seven Davis Jr. and Jay Daniel), Brassfoot is now set to release his first solo EP, again on Funkineven's Apron Records imprint in January 2015.
We're big fans of Brassfoot's signature analogue groove box sound so we asked him to put together a guest mix for us. He came through with a dead serious mix.
Realms Of Darkness Mix For MIMS – Back to the 生
Download Link (Save As:)
TRACKLIST
SYNTHOSAMBA INTRO – MARCELLO GIOMBINI
BALLS OF STEEL – BEAU WANZER
TRY ME – D'MARC CANTU
SERPENTINA'S LUST – BRASSFOOT
ELECTRIC DANCE MENTAL – LORD TUSK
MEAT CLEAVER SHOW – BRASSFOOT
PROTIENS – BRASSFOOT
SULFURIC – MARCELUS
DRACULA – FUNKINEVEN
CAT FEEDING – ANAXANDER
DOGENZAKA (NO LOVE NUFF LUBE) – BRASSFOOT
ORADOUR SUR GLANE – DAS DING
FEELINGS – DELROY EDWARDS
RANT – DUALIT
FREDDY'S DEAD – GENE HUNT
COCAINE NETWORK – BRASSFOOT
JUNGLE SOMETIMES – STL
PIANISSIMO (D'JULZ RMX) – CHRISTIAN BURKHARDT
WHO'S THE LICHO IN CHARGE OVAA HERE – GREG BEATO
QUAD BY QUAD – BRASSFOOT
RVNG – ADAM FIENGOLD
BULO OMEGA OUTRO (BRASSFOOT EDIT) – GOBLIN