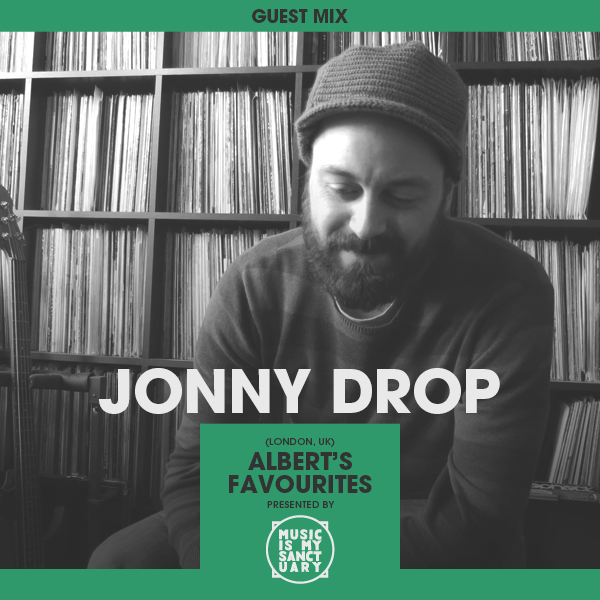 Guest Mix: JONNY DROP (London, Albert's Favourites)
At the end of 2015 came the first release from a very promising label called Albert's Favourites. It was a lovely new school beat tape meet old school trip-top two sided 7 inch from London's Jonny Drop who is the co-founder along with our friend Scrimshire and Dave Koor of The Expansions.
We loved the EP and the full album that followed so much that we asked JD to make us a guest mix focused on his influences.
"Featuring tunes from the golden trip-hop of the late 90's, through to some more modern beats, this vinyl journey highlights some of the records that influenced the making of of my debut release 'Sub Plot'. I've always just loved that loop-based, drum heavy, beatsy soul!" – Jonny Drop
TRACKLIST
The Herbaliser – Interloodle – Ninja Tune
Nightmares on Wax – Norse – Warp
Fila Brazilia – Trivia – 23
Quantic – Meet me at The Pomegranite tree – Tru Thoughts
Dj Shadow – What Does Your Soul Look Like – Mowax
Propellerheads – Bigger? – Wall Of Sound
Waxolutionists – Form 3 – Deck8
Dk & Dj Food – The Beat, The Beat, The Beat – Ninja Tune
Gagle – Eastern Voyage – Mukatsuku
Tosca – Honey – G-Stone
Boards of Canada – Olson – Warp
Kushti – Whistle – Octopus
Bomb The Bass – Bug Powder Dust (Kruder & Dorfmeister Remix) – G-Stone
RJD2 – Smoke & Mirrors – RJ's Electrical Connections
Julien Dyne – Falling – BBE
Kid Kanevil – Loopin' III – First Word Records
Omas – What You're Looking For – My First Moth
Moods – Distance – Boogie Angst
TM Juke – Farm To Follow Ft. Kelster – Tru Thoughts
Bonobo – Flutter – Ninja Tune
Billy Wright – Summer Love – Azuli Records
Souleance – Vacances – First Word Records
Hiatus Kaiyote – By Fire – Flying Buddha
Sixtus Preiss – LOLOLO (Band Version) – Affine Records
Onra – Relax in Mui Me – Favourite Recordings
Nina Simone – Four Women (DJ OBaH's Recycled Funk Remix) – Bstrd Boots
https://jonnydrop.bandcamp.com
http://www.jonnydrop.com