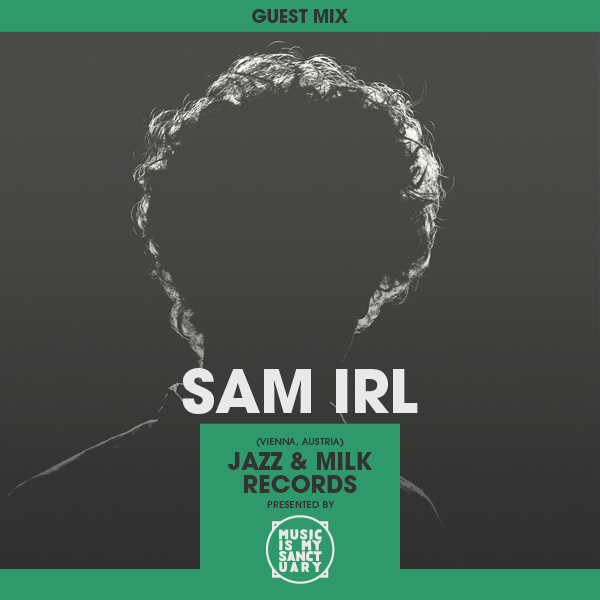 Guest Mix: SAM IRL (Vienna, Jazz & Milk)
SAM IRL has been on our radar since his early days of his first productions on now defunct label Pulver Records as well as his "Slower Bavarian" (2009) on Jazz & Milk. His 2015 EP ("Free To Grow") confirmed that the man is one of the most talented, yet criminally underrated names in Electronic music today.
To celebrate his upcoming debut album titled "Raw Land" (out on March 25, Jazz & Milk Records) we asked the Vienna-based producer to whip up a mix featuring some of his current favorites. Of course, as we do with all of our guests… we gets an absolute carte blanche!
Stop & Listen!
DOWNLOAD (Save As:)
TRACKLIST
Johnny-Crețu Răducanu – Blues Minor – Electrecord
Bobby Melody – Jah Bring I Joy (Version) – Joe Gibbs
Mad Professor & Lee Perry – Drummer Boy Dub – Ariwa
Jesse – Terminator (Stiletti-Ana's Video Dub) – Haista
Kid Sublime – Basement Works Vol. 2 Side B – Jahwell
Spymusic – Cloak – 2000Black
Max Graef – Tittenkuschler – Uncanny Valley
Sam Irl – Ions – Jazz & Milk
Chateau Flight – Instant Replay – Versatile
HB – Groove (Lay-Far Re-Edit) – Basic Fingers
Sir Leon Greg – Unitled 3 – Warehouse Classics 1
Soundstream – Sweep Magic – Soundstream
Sam Irl – Move On – Jazz & Milk
Dego & Kaidi – Backchat for Toprock – Sound Signature
DJ Aakmael – Jazz Piece 2 – UnXpozd Entertainment
Jay Daniel – No Love Lost – Sound Signature
Mike Grant – My Soul, My Spirit (Mr. G's Freedom Train Mix) – Moods & Grooves
Fritz Pauer – Terra Samba – MPS
---
Also highly recommended! Check out SAM IRL's Soundcloud