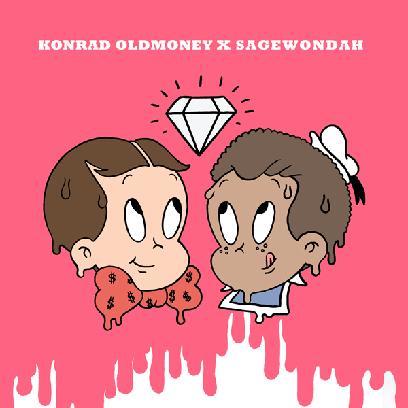 Guest Mixes: Konrad OldMoney x Sagewondah
Summer sets the stage for many of our favorite rituals, usually of the mating variety. The one event that really lets you know you're smack in the middle of the most wonderful time of year is without a doubt the BBQ. Food and drink aside, barbecues are among the most exclusive yet least pretentious of social gatherings. No need for VIP tables: if you were invited (to the right one, that is), you're already VIP. Here at MIMS, we want to make your next BBQ experience a little easier by giving you something you can throw on and forget about, allowing you to host without having to buckle down and work a double-shift as resident chef and DJ.
Fresh from a cross-country road trip that took him around most of the North American sub-continent, original French Connection DJ Sagewondah connected with Smokey Robotic's Konrad OldMoney and put together 60 minutes of Fonk for your backyard soirées. A mix of ignorant rap records with imaginative re-workings of R&B burners into World 2.0 madness and just a hint of island flavy. Have your plastic cups and styrofoam plates ready, dinner is served.
If you're not grilling tonight, Sagewondah's gonna be manning the decks at the En Cachette Speakeasy, 1765 St-Denis. Tell 'em shmings sent ya.