2012 Afrophilya Closing Concert
José James Live
@ Le Piano Rouge
+ DJ's Lexis & Scott C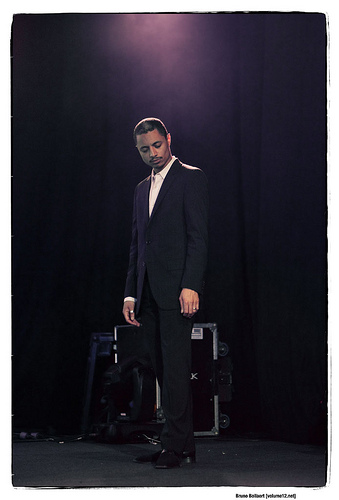 On Wednesday 29th February 2012, Le Piano Rouge will close the Afrophilya concert series with a performance by one of the most innovative and original rising stars on the international contemporary jazz music scene.
Just off his Japan tour, José James and his band will stimulate us with their fusion of Contemporary Jazz, Soul and Hip-Hop. The quartet includes pianist Kris Bowers -winner of the 2011 Thelonious Monk Institute International Piano Competition.
Since his arrival on the international scene in 2008, vocalist José James has consistently dazzled critics and audiences alike with his deft combination of soul, hip-hop and jazz. He successfully blurs the lines between musical genres.
His sophomore release "BLACKMAGIC" (Feb 2010, Brownswood) explored the worldwide underground, featuring production from Flying Lotus, Moodymann, Taylor McFerrin, and DJ Mitsu the Beats. José James is also the winner of both the Edison Award and L'Académie du Jazz Grand Prix for best Vocal Jazz Album of 2010, "For All We Know" his most intimate project to date.
Time
Doors Open: 6.00 pm
1st Set: 7:30 pm
2nd Set: 10 pm
Admission:
1st Set: $25
2nd Set: $25
$30 at the door (very limited space)
Ticket Purchase:
"Park Bench People" (Video)
RELATED POSTS: