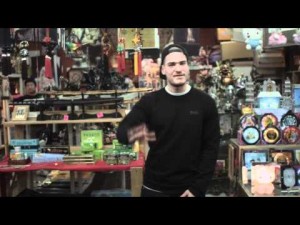 Last friday, two great hip-hop videos came out of good ol' Montreal. Koriass' "St-Eustache" and Alaclair Ensemble's "Ouin". And to be honest it was badly needed because there has been a lot of negativity surrounding hip-hop in Montreal.
You may not actually believe this if you're not from here but there are actually bars in Montreal that have agreed to a no hip-hop show policy with the city. Really? In 2012? The style has been around for 30+ years and it's still that misunderstood? I could go on and on about this issue but we'll leave it for some other day.
Getting back to more positive things, the homie Koriass came correct with his new video for "St-Eustache" (a suburb of Montreal where he grew up) which is my favorite track from his record. Big shout outs to Baz who produced the movie and all the boys from Alaiz crew on the flea market cameos!
RELATED POSTS: