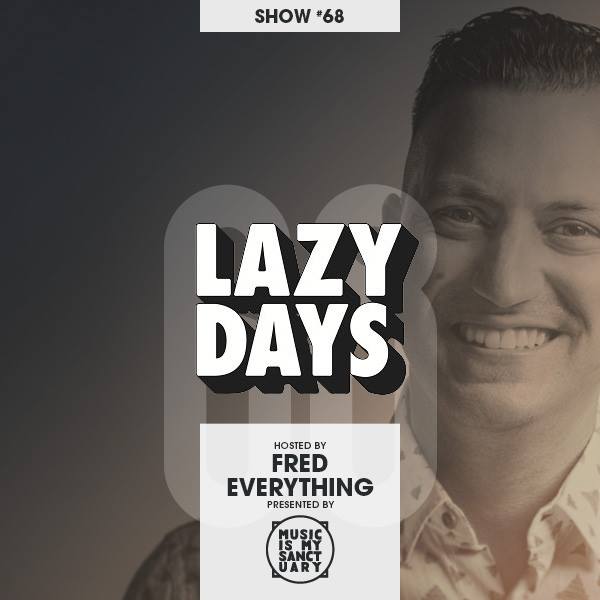 LAZY DAYS – Show #68 (Hosted by Fred Everything)
Back with the first Lazy Days Podcast of 2018.
Once again filled with fresh new music from Adesse Versions, Folamour and Eli Escobar on Classic, Jimpster's Remix of Kerri Chandler, new Quarion on Drumpoet Community and my edit of a forthcoming one by Montreal artist OJPB on Lazy Days. Wishing you all the best for the coming year and thanks for listening!
TRACKLIST
1.NY*AK- Bound feat Franc Syx – Local Talk
2. Adesse Versions – Fade Out – Delusions of Grandeur
3.Fouk – With Lasers (Nebraska Remix) – Heist
4. Folamour – Y'all Right – Classic Music Company
5.Eli Escobar – City Song – Classic Music Company
6.Ooft! – Keep On Pushin' feat. See Downes – FOTO
7.Ryan Murgat – Something Said (Ian Pooley Dub) – Get Physical
8.Kerri Chandler – Powder (Jimpster Remix) – Mad House
9.Quarion – Sunday Night Part 2 – Drumpoet Community
10.Of Norway – Bootes Void (Lauer Remix) – Connaisseur
11.OJPB – Bridgetown's Pyramid (Fred Everything Re-Fix) Lazy Days
DOWNLOAD LINK
Listen & Subscribe to LAZY DAYS on iTunes