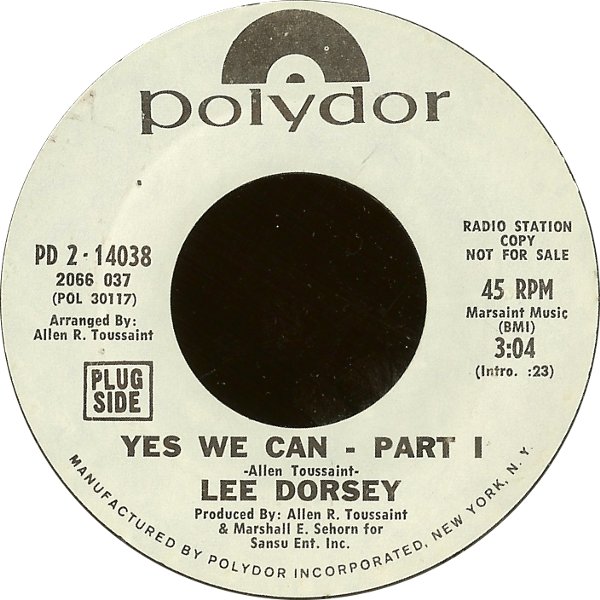 Forgotten Treasure: Lee Dorsey "Yes We Can" (1970)
I remember playing this one out this summer at a street jam outside. I was hanging with a fellow digger Ilya and he was surprised about this track. He didn't know that "Yes We Can" popularized in 1974 by the Pointer Sisters was actually originally written by New Orleans funk and soul legend, Allen Toussaint in 1970. I figured that if HE didn't know that one, that you might also want to discover it.
Brothers and sisters, these are the incomparable New Orleans originators of funk, The Meters, backing the soulful vocalist Lee Dorsey on this 1970 release on Polydor. Proper proper stuff! I suggest you try and find yourself a copy and make room for this in your collection!

Lee Dorsey - Yes We Can