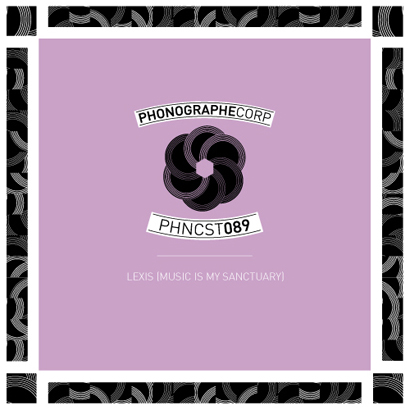 Lexis (Founder of MIMS) Guest Mix on Phonographe (France)
A cool little mix I did for Phonographe from France, one of my favorite sites out there. All 90's house. All Vinyl!
"Montréal is well-known around the world for its different music scenes (indie, abstract, techno, house) quality events (FIJM, Osheaga, Igloofest, Mutek). In this city, one of the missing links between all these scenes and makes the connection between them : this man is the one & only Lexis. Lexis is a music junkie who has been mixing for more than 10 years and has been sharing his passion for 5 years through his dope website MusicIsMySanctuary.com in which he broadcasts with his collaborators his « Forgotten Treasures », « Future classics » and radio shows (MIMS Show, voted amongst the best by Mixcloud !). Soul, techno, house, hip-hop and more abstract music.
He's played alongside big names from very diverse scenes: Pearson Sound, Quantic, Untold, Blu & Exile, DâM-FunK, Floating Points & more ! One of his main qualities as a DJ, beyond the eclectic approach is the humility to always bring the spotlight on the artists and the great music to be discovered. He is not the kind of DJ who hides his tracklists… When we asked him for a Phonocast, he smiled and answered with his awesome Québécois accent : « Of course, but I will play house ! ». Useless to say it suits us perfectly ! The following selection was picked in old school 90′s classic house, vinyl only! We are very proud to welcome our cousin from Québec for this amazing 89th Phonocast :
Lexis is organizing the 6th edition of 24 hour of vinyl in Vancouver, on February 15th."
LISTEN & DOWNLOAD
Tracklist
01. Ballistic Brothers – Blacker
02. Black Science Orchestra – New Jersey Deep
03. Pepe Bradock – Vermeille
04. Julien Jabre – Tribute
05. Chicago People – Love Changes (Mentalinstrum Vocal Mix)
06. Dreamer G – I Got That Feeling
07. Seven Grand Housing Authority – Jessica (Disciples of Jovan Blade Remix)
08. Younger Than Park – Can't Turn Back
09. Mood II Swing – Move Me
10. Basic Channel – Phyllyps Track II
11. Jovonn – Satisfied (Moodyfied Remix)
12. Baffled Repulic – Bad Boys Move in Silence
13. Smokin Beats – Dreams
14. Charlotte – Skin (Underground Solutions Dub)
15. Underground Solutions – Get Happy
16. Grant Nelson – Ground' 96
17. The Creator (Eddie Perez) – Throw Ya Hands
18. Backroom Congregation – Sunday Morning
19. Underground Ministries – I Shall Not Be Moved
20. The Return – New Day