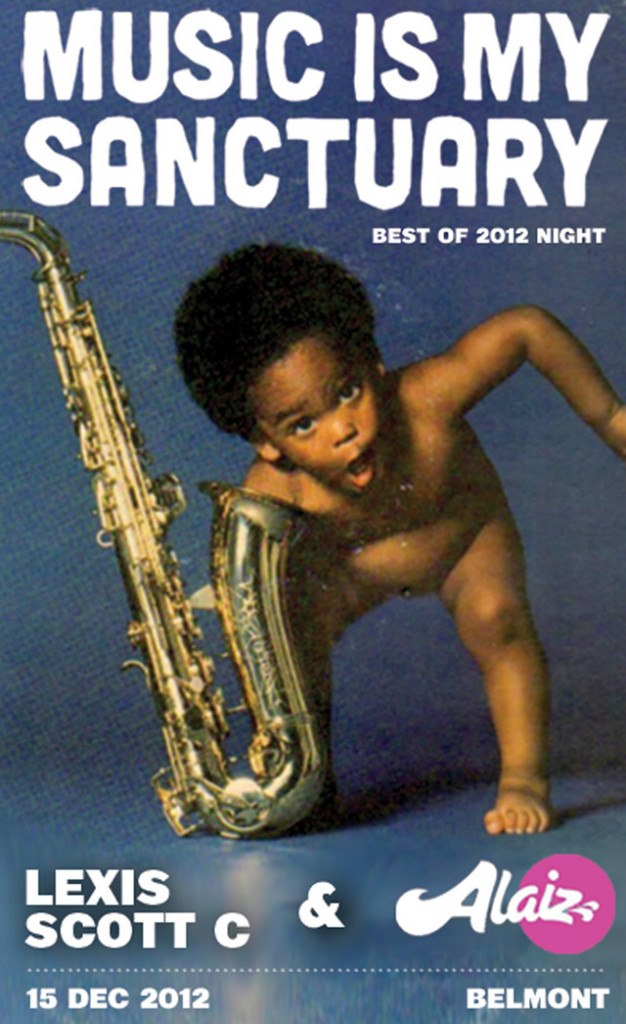 Every website or magazine dreads the end of the year because we all know that it's the time of the year that calls for those BEST OF lists. An exercise that is necessary but oh so painful.
We will once again be doing that this year, a big MIMS readers' survey along with the founder, Lexis' top 50 tracks of 2012 (check out the Best of 2011 list). But since 2012 was a really good year (our 5th!) and that we really like you we thought we'd do a little something extra.
We are going to be doing a whole night, 5 hours as a tribute to all of our favorite jams of 2012 and god knows it's been a great year. For those in Montreal, you can come and get down with us at Belmont on saturday December 15th at the monthly MIMS night. For all of you worldwide readers, we will be recording the night and uploading the best parts a few days after.
Lexis & Scott C will be joined by none other than the ALAIZ crew who have been killing it all year and are getting a ton of worldwide recognition (they've been featured in Mixmag, their tracks played by Gilles Peterson, Lefto and every single MIMS Radio Show of course). The crew consists of about 15 people but on that night we will be joined by Kaytranada aka Kaytradamus, Dr. MaD, High-Klassified and Musoni.
.
.
RELATED POSTS: