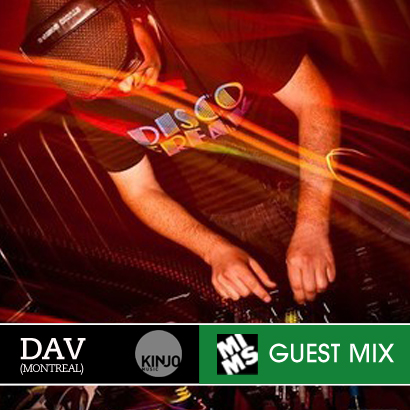 Guest Mix #03: DAVE ALLISON (Montreal)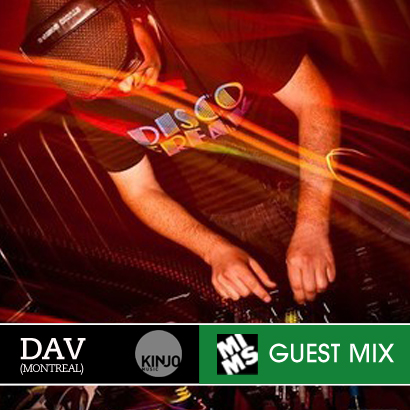 Dave Allison is a well known and respected veteran DJ and producer from Montreal, but he's also a long time friend of mine. We go wayyy back to the days of playing together on the very first internet radio station ever in Montreal (www.Sweet-Ting.com). I was doing the 10-12 show with Senyo and he was doing the show before us so we always used to bump into each other and listen to each others' stuff. Soooo ok, long story short: DAV is a good friend of mine and a dope selector and DJ.
He hooked me up with a downtempo mix in the grand tradition of mixes like the Mushroom Jazz series by Mark Farina. Quality West Coast chilling material!
Dave Allison - MIMS Guest Mix #06
Tracklist:
1-Pretty Lights – Finally Moving
2-Tommy Largo – At The Beach- Alphabet
3-Jazzual Suspects- Hotpot-Om
4-Toka Project – Up Close- So Sound
5-Blackfish – Pacific Harbour- Blackfish
6-Rocket Empire- Boombadom- Om
7-Blackfish- Horns at The Ready- Blackfish
8-Pretty Lights – Solamente
9-Tommy Largo – Scruffy Jazz- Alphabet
10-Uneaq- Just Move- Great Lakes Audio
11-Mono Deluxe – Before Evening – Vibe Boutique
12-Green Tea – Cruise Control – Plug
13-DJ Cam -Quincy – Inflammable
14-Jt Donaldson – Trust Me ( Original Steppers) –Om
15-Jay Walkers –Morning Mist – Om
16 Angie Dickenson – (Moodswinger Vocal)-3345 Music