MIMS x The Goods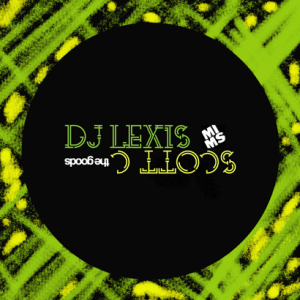 For those of you in Montreal it's no secret that The Goods is our favorite monthly night and has been for a long time now. Everytime I get asked or interviewed for something I always say that it's the one night that is always a sure shot.
The Goods monthly is closing in on its 10th anniversary and it's simply the mecca for music lovers. But most importantly, music lovers with a very open mind. As a DJ, playing for an educated crowd is great but nothing beats playing for people who are both music fiends but that are willing to follow you anywhere.
So, well all this to say that next saturday I will have the pleasure to be the guest once again at this great event. Hope you can make it! (Details here)
While we're on The Goods x MIMS collaboration subject. Feel free to check out these 2 mixes below that I recorded a little while back…
---
Live Set @ The Goods (2008) – "MIMS Show #10″
Live 2:30 hour set @ The Goods!
Damzo time flies! Starting this site and podcast has really exceeded all my expectations. It's obviously totally different from playing in a club but still very rewarding in a different way. If I had time I would put an episode out every single week but you have to wait every 2-3 weeks for one. Anyyyyways, enough rambling. Show #010 was recorded live at The Goods night in Montreal… for those who don't know it's a monthly saturday night hosted by Scott C and Andy Williams. Still going strong after 5 years it has welcomed some of the best DJs around; Domu, Daz-I-Kue, NuMark, etc… and now me!
Music Is My Sanctuary - Show #10 (Live @ The Goods)
Download Link
---
Live Set @ "The Goods Radio Show" (2010)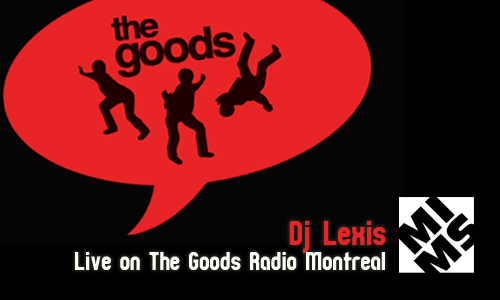 Here is a little radio session I did for The Goods Radio Show in Montreal which airs every sunday from 2-4 pm (Montreal time). I'm always really happy to play for Scott C and Andy Williams. I've had the pleasure of playing their monthly night in Montreal twice (recorded set podcast #10 here), it's in my opinion the best monthly throwdown we have in the city. Hope you like the little session. Lots of new tracks and some stuff I've never shared before…
Dj Lexis - The Goods Radio Show