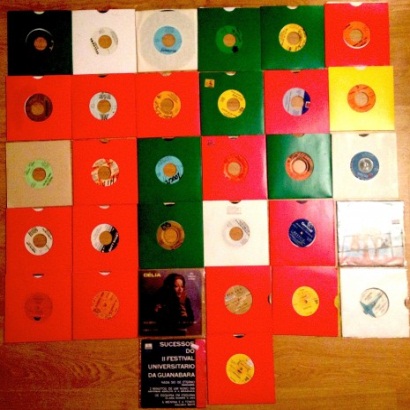 The good dudes at Eglo Records (Alex Nut & Floating Points) who I both got the chance to play with recently celebrated the 4th anniversary of their label. And since FP was in a happy mood he decided to treat people to a nice all 45′s set. Want the track list? Check out the picture… (Love that idea)
via Floating Points: "Wow, what an evening. Thank you to everyone that came out to the eglo 4th birthday jam down at the Jazz Cafe. Pics & a short video coming soon!
Peter Hadar & Strange U all performed enchanting sets, with the eglo first lady Fatima previewing a host of new material from her forthcoming debut album.
The biggest thanks goes to everyone out there for the continued support! As a small token of our appreciation, FP has thrown together this mix of the 45s that he was spinning throughout the evening in between sets.
Wishing everyone a beautiful summer!"
Floating Points – Summer 13 at 45
*UPDATED DOWNLOAD LINKS*
WeTransfer
or
SendSpace
RELATED POSTS: