The time has come to celebrate the 5th Anniversary of the creation of the Music Is My Sanctuary website, radio show and family.
What started from very humble beginnings has grown into a worldwide family of music diggers sharing to music lovers united by their passion, sometimes bordering on obsession. Over 30,000 people now check out the site every month and although it isn't a competition for numbers of views I would be lying if I said that it's not really inspiring and one of the driving forces that pushes us to keep doing what we do. From the monthly MIMS radio show, to the (almost) daily selections of Future Classics and Forgotten Treasures, every single thing we do revolves around the passion for sharing discoveries and bringing more ears to artists who deserve to be heard.
I really want to thank you for listening, loving (or sometimes hating) the music we share. I would say that your support will help us in the next 5 years but to be honest, I don't see myself ever stopping this, whether there are 5 or 500,000 visitors a month. The MIMS project and family has become a part of my life that I could never let go of. We have big plans for the future and we hope that you'll come visit every now and then.
Much love everyone.
Oh… and about this party! 🙂 If you are in or around Montreal, you are invited to our big annual bday bash!
Montreal Jazz Fest presents:
July 7th
@ Metropolis. 10pm to 3am
FREE!!!
JAZZANOVA (Germany) – Dj Set from Jurgen von Knoblauch
LEXIS (Founder of MIMS)
THE GOODS (Playing a set in celebration of their 10th anniversary)
Event Details & RSVP
Jazzanova
Bio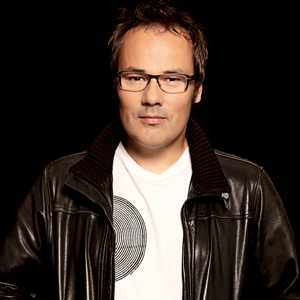 Jazzanova is many things to many different people. For more than fifteen years the eclectic collective from Berlin has been busy producing, composing, arranging, remixing, DJing and generally shaping our musical world – in the clubs, on the air, in the studio, live on stage, and with their label Sonar Kollektiv. Their "very fertile musical world" (Time Out New York), which does "light a musical tinderbox" (The Face, UK), is "one of the best fusions of all the disparate elements of club music, yet" (Straight No Chaser) and "has dominated the jazz-dance and down-tempo scenes for the past few years, both with its own label and with countless remixes" (Phoenix New Times).
---
The Goods
Bio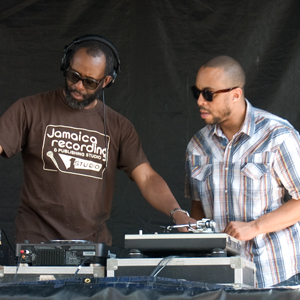 Celebrating 10 years as the city's best kept secret and favourite all-out dance party, The Goods was started in August of 2002 by resident DJs Scott C and Andy Williams to provide a warm alternative to the average Montreal night out. Driven by dedicated musical selections by Scott and Andy, The Goods mandate has always been great music, whether it's known, forgotten, or yet to be discovered, welcoming local, international DJs and live bands into the magic room at La Sala Rosa each and every month. With one musical foot planted firmly in the past, and the other steadily moving forward, guests are encouraged to embrace the always enthusiastic Goods audience with an eclectic, open format approach. Future sounds share the spotlight with funk, jazz, hip hop, Afro-latin and Brazilian offerings, cementing The Goods as the home of soulful dance-floor movements in Montreal.
---
Lexis
Bio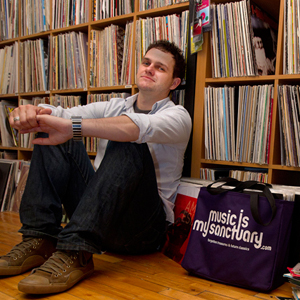 Lexis (aka Alexis Charpentier) is one of the most eclectic minded DJ's out there and is absolutely obsessed with research, always excited to discover new or old music. He founded MusicIsMySanctuary.com in 2007 and has now seen it grow into one of the go-to websites for lovers of next level music. It now reaches over 30,000 people a month from all over the world. He also started the 24HoursofVinyl.com project.
His monthly radio show has been steadily growing over the past years and every episode is now listened to by approximately 10,000 people. His last few shows managed to make it to #1 on the very popular Mixcloud.com platform who also made his show #13 of 2011.
In just the past few years, Lexis has shared the stage with lots of artists from very different scenes: UK Garage and Dubstep (the good kind) with people like Mary Anne Hobbs, Roska, Mount Kimbie, El-B, Zed Bias, Ramadanman. Beats and Hip-Hop stuff with great people like Samiyam, Dibiase, Onra, Teebs, Lefto. More organic and soulful stuff with people like DJ Vadim, Quantic, Mark De Clive-Lowe, Hypnotic Brass Ensemble, Nickodemus, Dam-Funk and finally good ol' house music with fellow heads Julio Bashmore, Soulphiction, Lone…