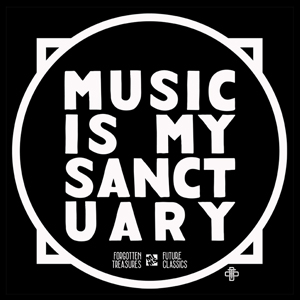 Music Is My Sanctuary – #Show 09
Kicking things off right!
Its been a good start to the new year for me; well musically speaking at least. Big shout out to our guest on last friday BluRum13 (NinjaTune, OneSelf) who killed it on the mic for 3 hours at Blizzarts. This week our guest is Christian Pronovost, one of the city's biggest influences in the last 20 years. Lastly, I will be playing at The Goods night on Saturday January 19th at Salla Rossa with Andy Williams. I've been waiting for that gig for a while so I will definetly go all out! Hope you like pod #009 and all the best in 2000008 to all of you!
Music Is My Sanctuary - Show #09
Tracklisting
01. Quasimoto – Hydrant Game (Jaylib Rmx)
02. Wiley – Baby Girl
03. Panacea – Between Earth and sky
04. Automato – Hollywood and Vine
05. Ed O.G – Love comes and goes
06. Ben Harper – Gimme the funk
07. Budos Band – Budos Rising
08. Lack of Afro – Touch my soul
09. Johnny Hammond – Tell me what to do
10. Sun Palace – Rude Movements
11. Trusme – War
12. Paul Randolph – Believer (Jazzanova Rmx)
13. Stateless – Bloodstream (Henrik Schwartz Rmx)
14. Metro Area – Erodyne
15. Circus – I Know you (Instrumental)
16. Peven Everett – Take away my sunshine
17. Swell Session & Mark De-Clive-Low – All of me
18. Clutchy Hopkins – Song for Wolfie
19. Clutchy Hopkins – Horny Tickle
20. Clutchy Hopkins – Alla oscar

Download Link