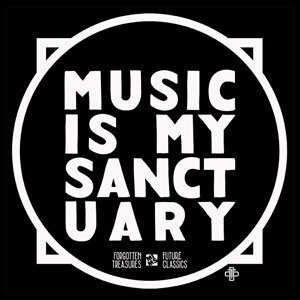 Music Is My Sanctuary – Show #14
On the Train from Barcelona to Sevilla
Wow, thanks for staying faithful to the MIMS pod cause it's been 2 months without one and I haven't received too much hate mail for it… Ok Ok, so heres the deal, theres no Pod 13 cause I dont want to put bad Mojo on my site, so straight to #14 with some tasty nuggets. This mix was inspired by my recent trip to Spain where I had to chance to visit Barcelona, Sevilla, Valencia and Granada. Definetly a good summer time vibes mix. Enjoy! NOW!
Music Is My Sanctuary - Show #14
Tracklisting:
01. 4Hero – Spirits in transit
02. Air – Le soleil est pres de moi (Automator Remix)
03. Amon Tobin – Easy Muffin
04. Flying Lotus – Mages Sages
05. Wax Tailor – How I feel
06. Nightmares on Wax – Thinking of Omara
07. Zuco 103 (Charles Webster Rmx)
08. Inverse Cinematics – Interplanetary Motions
09. Rednose Distrikt – Sunshine
10. Zimpala – The Breeze is back
11. Bonobo – Silver
12. Kid Koala – Skanky Panky
13. Dubble D – Slap my ass
14. Recloose – Mana's bounce
15. Jumbonics – Jezebel (Diesler Rmx)
16. Senor Coconut – Around the World Interlude
17. Christian Prommer's Drum Lesson – Around the world
18. Doctor Rockit – Cafe de Flore (Charles Webster Rmx)
19. Art Bleek – Downtown L.A.
20. Gui Boratto – Annunciacion
21. Four Tet – Ribbons
22. Hot Chip – The Warning
23. Esbjorn Svensson R.I.P
Download Link
– Subscribe on Mixcloud
– Subscribe on Itunes
This show is dedicated to Sean "Fox" Fraser, a good friend who passed away on June 13th, 2008.
R.I.P. Fox