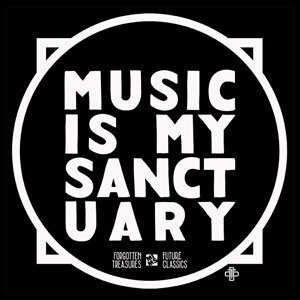 Music Is My Sanctuary – Show #17
New music up the whazooo….
# 17 is more in the usual potpourri format of the podcast, trying to give you goodies from various angles. This time a few african tracks, brazilian, hip-hop, house and a phone in by my man Shawn Jackson.
Music Is My Sanctuary - Show #17
Tracklisting:
01. Gil Scott-Heron – Angel Dust
02. The Game ft. Common – Angel
03. Samiyam – 27
04. Ge-ology – Wasnt for you
05. Shawn Jackson – Feelin Jack
06. ? – Dont know why
07. Fire – You Dont know (Kenny Dope Rmx)
08. Raphael Saadiq – 100 yard dash
09. Rebel Crew – Don't front
10. Mr.Scruff – Kalimba
11. Beatconductor – Carribean Path
12. Issa Bagayogo – Donu Kan
13. Boddhi Satva – Punch Koko
14. Vanessa de Mata – Bau Sorte
15. Lenni Sesar – Morris Park (Bondo de Role Rmx)
16. Nick Galor Edit – Clappback
17. Pepe Bradock – Intriguing feathered creatures
18. Langenberg – Judgment Day
19. Caro, Dapayk & Padberg – Island (Noze Rmx)
20. Up, Bustle & Out – Aqui no ma
21. Grooveman Spot – Benzaiten Love
22. Ben Mono – Jesus was a B-Boy (ft. Jemini)
23. Kaki King – Montreal
Download Link