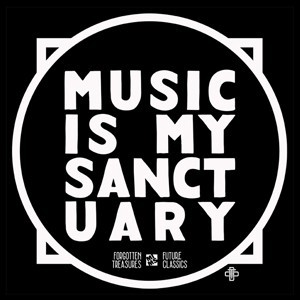 Music Is My Sanctuary – Show #24
Really sorry for the delay but my "offline" life (the one that actually pays the bills) has been pretty crazy lately. Took a new job and had to travel quite a bit these last couple weeks. Sooo… just want to let you know that I am posting #24 right now but 25 & 26 should come very soon, i'm almost finished with those. Podcast #24 is another theme oriented show, the next one will get back to the usual all-over the place goodness.
This edition is all about a beautiful hot summer day. You're preparing yourself a nice quick little mixtape for the car ride to the beach or some music to go shoot hoops, barbecue cook-outs and so on… Summer only last about 2 months in Montreal so you gotta make every single second count! So here you are, some of my favorite summery hip-hop joints, no talking, lazy mixing but straight goodness.
Music Is My Sanctuary - Show #24
Tracklist
01. Dj Cam – Summermadness
02. Atmosphere – Sunshine
03. Masta Ace – Beautiful
04. Mos Def – Sun, Moon, Stars
05. Pete Rock & Cl Smooth – Back on the Block (LA mix)
06. P.U.T.S – Tales of kidd drunkadelic
07. Sound Providers – For old times sake
08. Common – Remind me
09. A Tribe Called Quest – Jam
10. The Mighty Underdogs – Ill Vacation
11. Little Brother – Make me hot (Yam Who? Remix)
12. LL Cool J – Boomin System
13. Ice T – You Played Yourself
14. Latryx – Lady don't tek no mess
15. Devin the Dude – What
16. Lifesavas – Fever
17. Lil' Wayne – Kush
18. Outkast – Spottieottiedopaliscious
19. Three 6 Mafia – Stay Fly (Controller 7 Rmx)
20. 2Pac – To Live and Die in LA
21. D'Angelo – Everybody loves the sunshin
Download Link