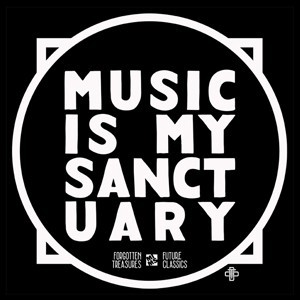 Music Is My Sanctuary – Show #32
New nuggets for needy souls to get past the last months of winter. Days are getting longer, more hours of sunlight, don't have to put on the crazy winter jacket every day….Ahhhh!
For show #32 we have dope music from all angles! Also, a special exclusive interview with Jose James who dropped his stunning new record called "Blackmagic" a few weeks ago. Hope you likeys!
Tracklisting:
01. Mr. Dibiase – Brazilian Lady
02. Al. B Sure – Night and day (Onra Edit)
03. Georgia Ann Muldrow – Summer Love
04. Ishe – I'm Fly
05. Elisabeth Sheppard – Seven Bucks
06. Wu-Tang Clean vs Tom Caruana– R.E.C Room
07. Ghislain Poirier – No More Blood
08. Tom Trago – Voyage Direct (FS Green Rmx)
09. Saukrates – Wednesday
10. Devonwho – Actriz
// JOSE JAMES INTERVIEW //
11. Bug – Cosmic Lab
12. Dj Spinna – Dilla is the G.O.A.T
13. Kenlo – Fumeuse
14. Jose James – Warrior
15. Nina Simone – Funkier than a mosquito's tweeter
16. Pilooski – AAA
17. Belleruche – Anything you want (Hint Remix)
18. Florence and the machines – You got the love (The XX Remix)
19. Altered Natives – Rass out
20. The Heavy – How you like me now (Joker Rmx)
21. The XX – Islands (Nosaj Thing Rmx)
22. Vampire Weekend – Diplomats Son
Download Link