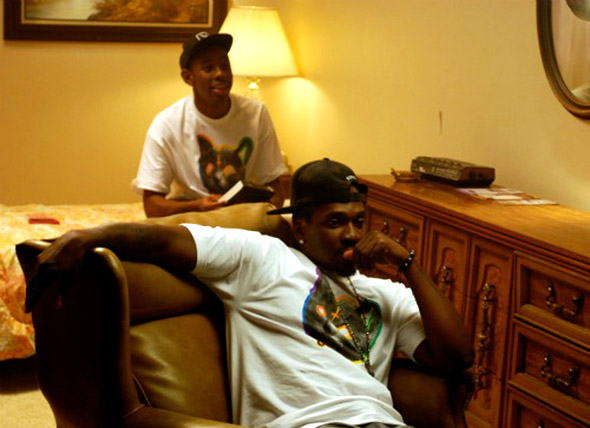 Pusha T & Tyler the Creator "Trouble on my mind" Video
Hmmmm… what can I say that hasn't already been said about the hype surrounding this project. If you know this site for long enough, then you'll know that keeping up to date with all that bloggy blogg hype is not our thing. BUT. When the shit is dope, then it's gotta be on here.
The collaboration between Pusha T (one half of Clipse) and Tyler the Creator is an absolutely awesome marriage of west meets easts, the rook meets the vet. And hmm… well, you add a little production team called The Neptunes behind the boards and it pretty much can't fail.
I know a lot of people hate on Tyler and the whole OFWGKTA crew, but I don't because there is actual skill in there. And lots of it…