Questlove "Lost Samples BBC Radio 1 Mix"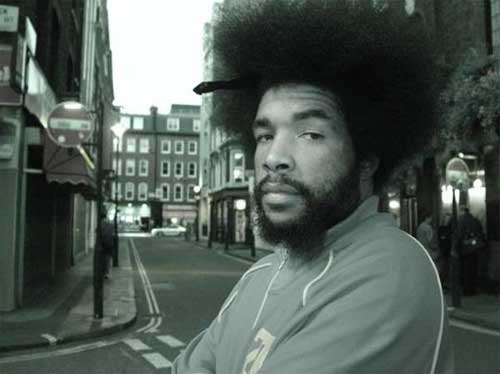 Let's face it, the whole doing a "samples" mix has been to death. One of the main reasons i've never done one of those mixes is that there are tons of people out there who are just untouchable in that sphere (J Rocc, Muro, Paul Nice, etc.) but hey, this one is from Questlove so what the hell.
It's a really nice way to start a saturday morning and although it's not focused on the suuuper rare stuff, it's a really nice personal trip through the history of samples and focuses more on GOOD samples rather than rare for the sake of rare. Anyways… Real nice!
.
Zapp – 'Be Alright' (Used For 'Keep Ya Head Up')
The Main Ingredient – 'Let Me Prove My Love To You' (Used For 'You Don't Know My Name')
Ramp – 'Daylight' (Used For 'Bonita Applebum')
David Porter – 'The Masquerade Is Over' (Used For 'Who Shot Ya')
Sylvia Striplin – 'You Can't Turn Me Away' (Used For 'Get Money Remix')
? – 4:12
Barry White – 'Playing Your Game, Baby' (Used For 'I Got Cha Opin')
Grover Washington JR – 'Hydra' (Used For 'How Many MC's Must Get Dissed')
Honey Cone – 'Innocent Till Proven Guilty' (Used For 'Testify')
? – 9:12
The Temptations – 'What It Is' – (Used For 'The Corner')
Dynasty – 'Adventures in the Land of Music' (Used For 'Luchini')
Quincy Jones – 'Summer In The City' (Used For 'She Keeps Passing Me By')
Joe Simons – 'Before The Nite Is Over' (Used For 'So Fresh & So Clean')
Peabo Bryson – 'Born 2 Love' (Used For '2nd Childhood')
The Heath Brothers – 'Smilin' Billy Suite Part 2' (Used For 'One Love')
9th Creation – 'Bubble Gum' (Used For 'Wrong Side Of The Tracks')
Ernie Hines – 'Our Generation' (Used For 'Straighten It Out')
The Four Tops – 'Ain't No Woman (Like The One I Got)' (Used For 'Ain't No')
Brenda Russell – 'A little Bit of Love' (Used For 'Still Not A Player')
BT Express – Do It 'Till You're Satisfied (Used For 'So Addictive')
Chi-Lites – 'Are You My Woman (Tell Me So)' (Used For 'Crazy In Love')
The Meters – 'Oh, Calcutta!' (Used For 'One Thing')
Bob James – 'Tappan Zee' (Used For 'People Everyday')
David Axelrod – 'The Edge' (Used For 'The Next Episode')
Ronald Stein – 'Go Home Pigs' (Used For 'Guilty Conscience')
Labi Siffre's – 'I Got The' (Used For 'Streets Is Watching', 'My Name Is')
The Charmels – 'I'll Never Grow Old' (Used For 'C.R.E.A.M.')
Wendy Rene – 'After Laughter' (Used For 'Tearz')
Willie Mitchell – 'Groovin'' (Used For 'Liquid Swords')
Dione Warwick – 'You're Gonna Need Me' (Used For 'Throwback')
? – 35:15
Gap Magione – 'Free Again' (Used For 'Iron's Theme')
Baby Huey – 'Hard Times' (Used For 'Buck 50')
Ahmad Jamal – 'Ghetto Child' (Used For 'They Say')
Aretha Franklin – 'One Step Ahead' (Used For 'Ms. Fat Booty')
Jerry Butler – 'Mechanical Man' (Used For 'Bring The Pain')
Sly & the Family Stone – 'Trip to your heart' (Used For 'Momma Said Knock You Out')
20th Century Steel Band – 'Heaven and Hell is on Earth' (Used By Various)
Enoch Light – 'Hijack' (Used For 'Off The Books')
Bobby Caldwell – 'Open Your Eyes' (Used For 'The Light')