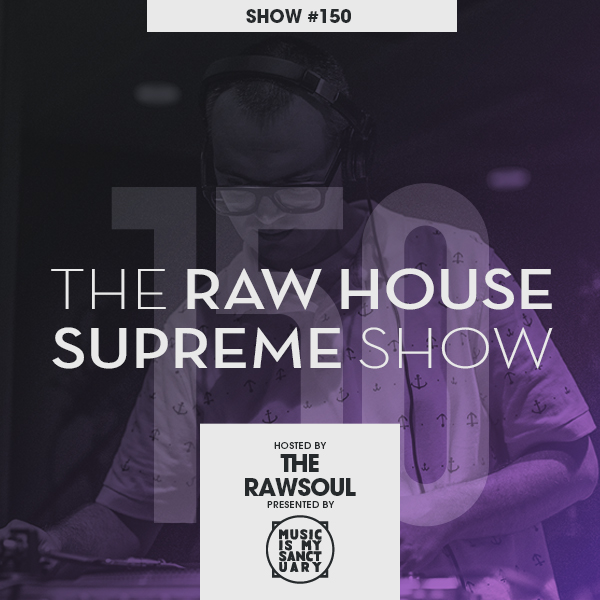 The RAW HOUSE SUPREME Show #150 (Hosted by The RawSoul)
What better way to celebrate the 150th edition of "The Raw House Supreme Show" than to join the mighty roster of the MIMS partner shows. I started out this weekly project 3 years ago focusing on 90's House Music, classics and unknown jams. Shades of Techno, Broken Beats, Disco, Boogie and other funkiness can also be heard in the mix.
On this special edition I'm focusing on the UK side of things with some Broken Beats, UK Garage and 2 Step. You'll catch different flavors from Domu, IG Culture, early Bugz In The Attic, Montreal's own Bougie Soliterre & Moonstarr, 4 Hero, Dem 2, Tuff Jam, Grant Nelson, MJ Cole, Groove Chronicles and Soul II Soul amongst others!
Download (Right Click – Save As)
TRACKLIST
1.Quango – Sky's The Limit
2.Tatham, Mensah, Lord & Ranks – The Inside Is Outside
3.Bougie Soliterre – Something
4.Breakthrough ft Amp Fiddler – Highway 2 U
5.Orange Water – Lo Tek
6.Domu – Take Control
7.Seiji – Silver Blossom
8.Lanu – Dis-information
9.Messengers – How True
10.Shade Of Soul ft Marylin David – Give It To Me
11.Moonstarr – Workin' Man's Hustle
12.Natures Plan ft Ed Motta – Without Words
13.Zed Bias – Bareknuckle
14.Bugz In The Attic – Old Skool Jamz
15.Soul Tuition – Bring Me Down
16.Hi Times – Journey Into Jazz
17.Greg Stainer – This Groove
18.24 Hour Experience – Feeling's Mutual
19.Groove Chronicles – Shattered
20.Soul II Soul – I Feel Love
21.Allnighters – Black Is Black
22.Matlok ft Caprice – Anyway
23.Camille Douglas – Don't Leave Me Hangin'
24.Tina Moore – Nobody Better
25.Robbie Craig – Lessons
26.Paul Benjamin & Carl H – Underground
27.Kristine Blond – Love Shy
28.Tyree Cooper – History Of House
29.Ultra Naté – How Long