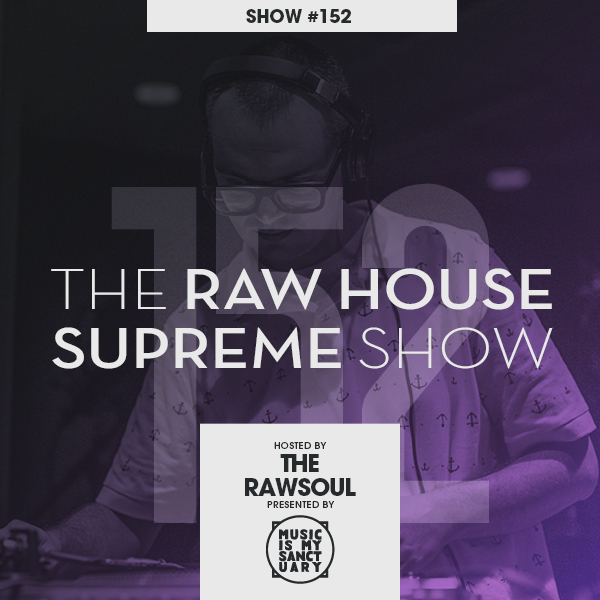 The RAW HOUSE SUPREME Show #152 (Hosted by The Rawsoul)
On this episode I bring a few different flavours of the House music spectrum.
Deeper tracks, Garage sweetness and clubbier jams are all melting together. In the mix you'll hear some Masters At Work, Romanthony, Kerri Chandler, Kool Vibe, Abacus, Basement Jaxx, David Morales, Ron Trent, D.J. Camacho or even some Armand Van Helden!
Download (Right-Click Save As:)
TRACKLIST
1.Jerald Daemyon – Summer Madness
2.Kerri "Kaoz 6:23" Chandler – For The Love Of Heaven
3.Projeckt : PM – Deeper In The Tones
4.Romanthony ft Eve Angel – Together
5.007 – By God
6.GU ft Terence FM – Don't Stop The Feeling
7.Donald O – I'm Ready
8.Kool Vibe – Make It Groove
9.Black Ice – My Love Is Underground
10.Lil' Louis & The World – Club Lonely
11.Black Sheep – Strobelite Honey
12.Unit 46 – Don't Go
13.The Mole People – Break Night
14.Kings Of Tomorrow – Liquid Interlude
15.The Rising Sunz – Sunrize
16.BJ Crosby – Find Your Way
17.Abacus – Untitled
18.Grant Nelson – Something's Got Me
19.Basement Jaxx – Jus Becauz
20.Kings Of Tomorrow – Fade II Black
21.Deja Vu – So Get With It
22.Uzuri – Wanna Go
23.Ron Trent – Wind Jungle
24.D.J. Camacho – Renegade