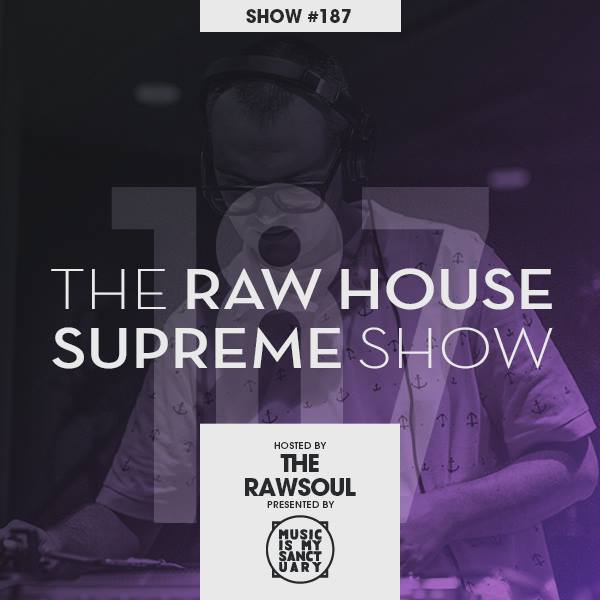 The RAW HOUSE SUPREME Show – #187 Hosted by The Rawsoul
A deep and laid back edition with a touch of that classic sweetness.
Vibes courtesy of Satoshi Tomiie, Chris Gray, Wayne Gardiner, Onirico, Loss Of Gravity, Cosmic Garden, Abacus, Marshall Jefferson, Tuff Jam and much more! Time to unwind.
TRACKLIST
1.Beloved – Sun Rising
2.Loss Of Gravity – Sotterranea
3.Chris Gray – Gamma
4.Aqua Bassino – Welcome Home
5.Kevin Yost – Filtered Luv
6.Abacus – Untitled
7.Classic Man – A Passing Thought
8.Spiritual Emphasi – Borealis
9.Nick Anthony Simoncino – I Feel The Rhythm
10.Biosphere 2 – The Solo
11.Cosmic Garden – Nature Spirits
12.Tom Tom Club – Suboceana
13.Loop 7 – The Theme
14.Onirico – Stolen Moments
15.Larry Heard – Direct Drive
16.Michael Watford – So Into You
17.East Village Heads – Free Girl
18.Kristine Blond – Love Shy
19.Earl – I Like It
20.Rob Mello – I Like It Fucked
21.Blaze – Sacred Sex
22.Maurice Joshua ft Chantay Savage – I Gotta Hold On U
DOWNLOAD LINK
Listen & Subscribe to The RAW HOUSE SUPREME Show as a podcast on iTunes