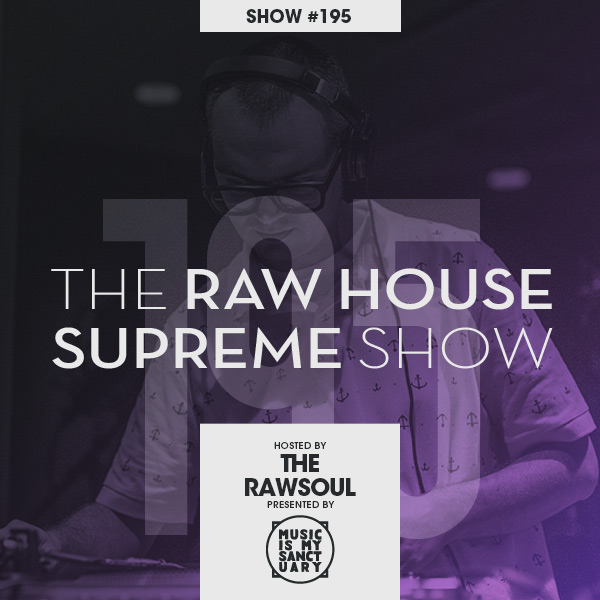 The RAW HOUSE SUPREME Show – #195 Hosted by The RawSoul
Supa dupa funky cuts, Gospel flavoured House, some deepness, and lots of slammin' jams!
In the mix: Glenn Underground, Blaze, Cassio Ware, Lenny Fontana, Rydm Sectors, Force Placement, Charles Trees, Kings Of Tomorrow, Kenny Bobien, Neon Phusion, Moodymann, The BlueBoy, Kerri Chandler, Pockets, Harold Melvin & The Blue Notes and some more!!!
TRACKLIST
1.Glenn Underground Presents The Soul Survivors – Get Down
2.The Funky People ft Cassio Ware – Funky People
3.MD X-Press – God Made Me Funky
4.Rydm Sectors – Do It
5.Michael Watford – For Your Love
6.Nu Colours – Special Kind Of Lover
7.Moodymann – Mahogany Brown
8.The BlueBoy – Sandman
9.Force Placement – Play On
10.Kings Of Tomorrow – Organic Warfare
11.Kenny Bobien And Friends – Why We Sing
12.Mateo & Matos – Tension
13.Tension – Can You Feel It
14.KB Project – Feel It
15.Charles Trees – Feels
16.Neon Phusion Extension – Fight It
17.KenLou – Hillbilly Song
18.Blak Beat Niks – Ooohhh
19.Kerri "Kaoz 6:23" Chandler – Head 2 Da Sky
20.Pockets – Come Go With Me
21.Harold Melvin & The Blue Notes – Bad Luck
DOWNLOAD LINK
Listen & Subscribe to The RAW HOUSE SUPREME Show on iTunes