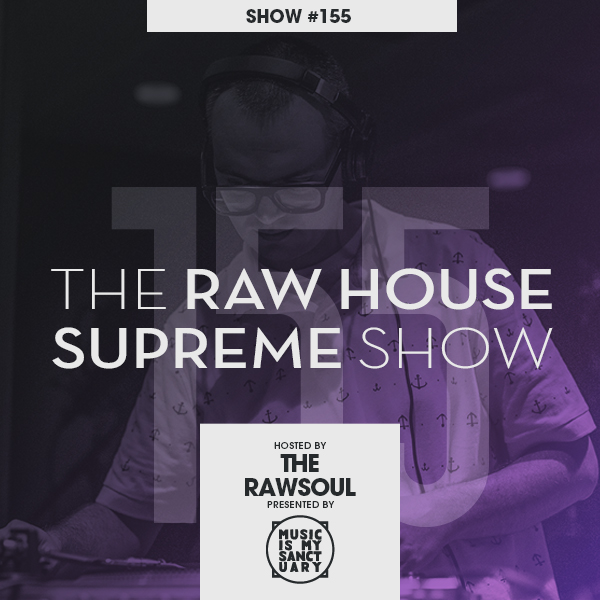 The RAWHOUSE SUPREME – Show #155 (Hosted by The RawSoul)
This week it's all about an uptempo soulful affair.
Bits and pieces of Boogie, Disco, Jazz Funk, Broken Beat, Deep House & Garage. You'll hear some Smack, Kool Vibe, Roy Ayers, Blaze, 4 Hero, 95 North, Todd Edwards, Danny Tenaglia and much more on this Supreme!
TRACKLIST
1.Royal Family – Pressure
2.Tommye – I Need To Go Away (All By Myself)
3.Essential Soul ft Rob Jones – Come On
4.Cotton Candy ft Donna Trollinger – Havin' Fun
5.Phil Asher Presents Focus – Having Your Fun
6.Agent K – Feed The Cat
7.Backroom Boys ft Takiya Dixon – All Of Me
8.Amira – Walk
9.Century Falls ft Philip Ramirez – It's Music
10.Kool Vibe – Make It Groove
11.Mental Instrum – The March
12.Annie Lennox – Little Bird
13.Lenny Fontana Presents Carol Sylvan – Everything You Do
14.Bruce "Toyman" Rodgers – Orbit
15.Blaze – Wishing You Were Here
16.Darryl D'Bonneau – Say You're Gonna Stay
17.DJ Romain & Matt Keys – Melted
18.Creators Of Deepness – Creators Of Deepness
19.Virgo – R U Hot Enough
20.Nick Holder – Da Sambafrique
21.David Matthews – Sambafrique
22.Ethel Beatty – I Know You Care
23.Candido – Thousand Finger Man
24.Vybe – Take It To The Front'