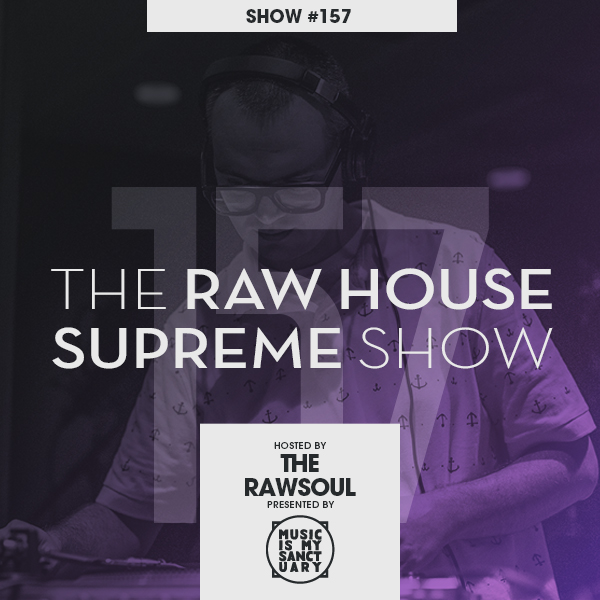 The RAWHOUSE SUPREME – Show #157 (Hosted by The RawSoul)
This week I'm exploring newer or forgotten Techno and Deep House cuts.
New music from Nicolas Diez, Julian Kendall, The Angel Race, Ebony, Dexter St. Jacques, Kool Vibe. Lost tracks from Larry Heard, Julien Jabre, Herbert, Basic Channel, Burrell, Orazio Fantini and a classic CJ Macintosh devastating remix of Jodeci "You Got It".
TRACKLIST
1.Julian Kendall – Date Entry
2.The Angel Race – Black Colony
3.D'Marc Cantu – Mobile Communication
4.Underground Resistance – Transition
5.J.T.C. – In The G
6.Dexter St. Jacques – Ancient Way Of Knowing
7.Funkinevil – Night
8.Infiniti – Think Quick
9.Yennek – Serena X
10.Shinoby – Do You Know We Exist
11.Ebony – Real Truth
12.Legowelt – Palmtrees In The Rain
13.Quadrant – Hyperprism
14.Prof Delacroix – Build Her
15.Disco-D – Beat It
16.Thirdwave – Thru The Time
17.Schatrax – First Heartbeat
18.Doctor Rockit – Tape Measure
19.Orazio Fantini – Understand
20.Nicolas Diez – Jackpot
21.Kool Vibe – Make It Groove
22.Jodeci – You Got It
23.Karen Pollard – Reach Out
24.Runaway Traxx – Reach Out'