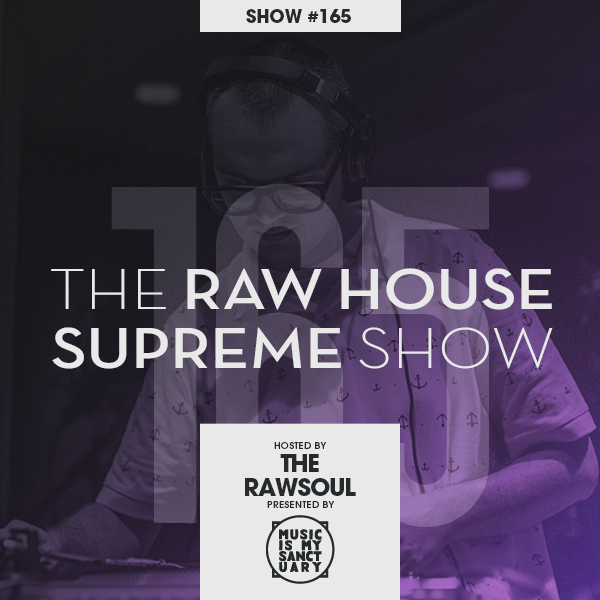 The RAWHOUSE SUPREME – Show #165 (Hosted by The RawSoul)
A somehow more contemporary sounding edition featuring some Deep House and Techno cuts. Newer music from D'Marc Cantu, Daze, Val G, Deep 88 and some lost late 90's / 2000-ish tracks.
Of course, a few 90's jams make this Supreme complete. A groovy introspection.
TRACKLIST
1.Instant House – Asking Forgiveness
2.Sensory Production – Untitled
3.Foremost Poets – Reasons To Be Dismal
4.Unknown – Unknown
5.Rival – Session006
6.Funk D'Void – Thank You (Slowly)
7.Daze – Centuries Later
8.STL – Myxmassong
9.Photek – Mine To Give
10.Spike – Magic Table
11.Kenny Larkin – Wondering
12.Val G – Frostbite
13.Deep88 – L'Archivio
14.DJ Slym Fas – Hula Hoop Dance
15.Kool Vibe – Back To The Real
16.Malin Genie – Hemlock
17.Rick Wade – Nothing To Fear
18.Nocturne Generation – Idee Fixe
19.Jose Carretas ft Dee – That Beats Soul
20.Owusu & Green – Nevermore
21.King Britt Presents Sylk 130 ft Alma Horton – Happiness
22.Gigolo Supreme – After The Storm
23.VMC – To The Rock
24.The Djoon Experience ft Kenny Bobien – Old Landmark'
DOWNLOAD