Classic Mixes: Rossi B & Luca "Jungle mix"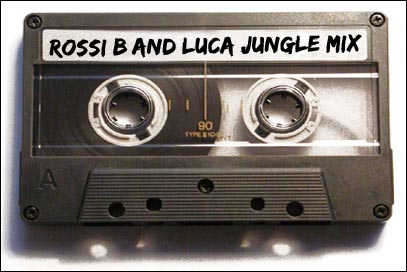 Rossi B & Luca - Jungle Mix

Back when I used to have the only UKG night in Montreal with my mens SENYO and AROCK we almost booked Rossi B & Luca, for some reason it never happened but whenever I listen to their UKG mixes I think why the hell didn't it happen??? Anyyyywho, to anyone who used to love the Jungle Jump up Drum and Bass sound of the mid-90′s this mix is the shit!!!!
Tracklisting
1 . M-Beat Featuring – Nazlyn – Sweet Love
2. Deep Blue – Helicopter
3. UK Apachi & Shy FX Original Nuttah
4. Dj Krust – Warhead
5. Congo Natty – Everday Junglist
6. Congo Natty – Junglist (DJ Zinc Remix)
7. Micky Finn & DJ Hype – Bad Ass
8. Congo Natty feat. Top Cat – Push Up U Lighter
9. M-Beat Featuring General Levy – Incredible
10 . FireFox – Warning
11. Shy fx – This Style
12. Mad Skillz – Nod Factor
13. Dope skillz – 6 Million ways
14. Leviticus – Burial
15. DJ Krust – set speed
16 .Tribe of Issachar – Code Red
17. X Project – dubplate 1
18. Wayne Smith – Under Mi Sleng Teng
19 Alex reece – Pulp Fiction
Rossi B and Luca – Jungle mix (right click and save as) :