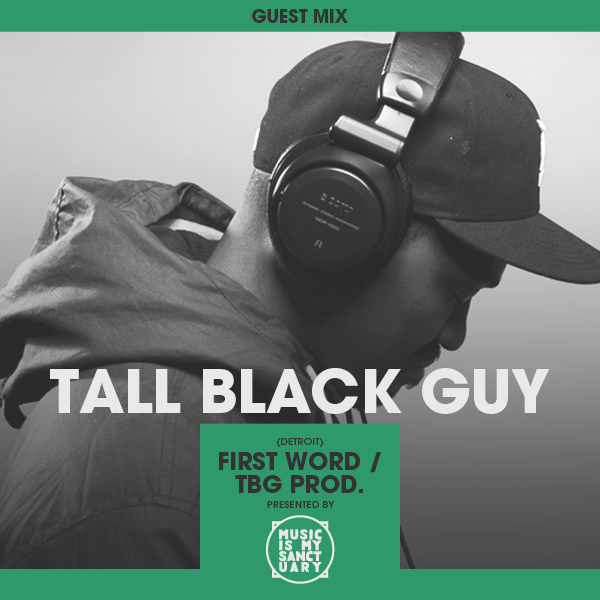 TALL BLACK GUY "Forgotten Treasures Mix #05"
We are really happy to present our fifth instalment of the MIMS forgotten treasure mix series. After great mixes from Zed Bias, Taku and Fred Everything and Jesse Futureman our fifth mix is by one of our favorite producers of the last couple of years. Tall Black Guy is an up and coming artist from Detroit who's been catching everyones' attention including MIMS of course. We play pretty much all of his productions on the MIMS Radio Show.
2011-2012 saw TBG's first vinyl releases with Bstrd Boots, First Word Records and his own imprint Tall Black Guy Productions. Plus projects with artists like DJ Vadim and The Electric, Maylee Todd, Skyzoo and The Colman Brothers. He also curated a great compilation called "Tempo Dreams" which we strongly suggest. We're sure 2013 will be another big year for TBG!
This mix is all about TBG's influences!
---
Tracklist
01.
Lonnie Liston Smith
– Love Beams
02.
Earth, Wind & Fire
– Can't Hide Love
03.
Elis Regina
– So Tinha De Ser Com Voce
04.
Flora Purim
– Conversation
05.
Micheal Jackson
– I can't help it
06.
Sade
– Couldn't Love You More
07.
Geroge Duke
– Love Reborn
08.
Herbie Hancock
– Making Love
09.
Stevie Wonder
– SuperWoman
10.
Kool & The Gang
– Summer Madness
11.
Donny Hathaway
– What's Going On
12.
Quincy Jones
– Tell Me A Bed Time Story
13. 
The Jones Girls
– Nights Over Egypt
» Download Link « (Right-Click > Save As…)
---
Links