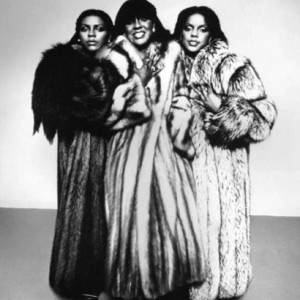 Jon Dasilva & Maceo Plex's Love Somebody Else is a supreme House remix of the 1979 R&B hit by The Jones Girls – You Gonna Make Me Love Somebody Else. I heard it on a Maceo Plex mix many months ago and all I had to listen to since was a distorted Youtube MP3 rip because it was an unreleased track and I knew nothing about it. Finally, in September (2012), Ellum Audio released the official 12" and I was able to acquire the pristine full version. Before I continue on, it would be impossible to discuss this fantastic House anthem without first introducing the source of their creation – The Jones Girls.
From Detroit, Michigan, The Jones Girls were a trio of R&B Soul singer sisters composed of Brenda, Valorie and Shirley Jones. They worked alongside Teddy Pendergrass, Aretha Franklin, Diana Ross, Lou Rawls and Linda Clifford and their song, You Gonna Make Me Love Somebody Else was a hit on Soul Single Charts in 1979. It was released on their album, The Jones Girls, by Philadelphia International and it has been sampled, remixed and edited to death by countless artists. It is a marvelous Disco Boogie track, and I sing out loud every time I hear it.
The Jones Girls – You Gonna Make Me Love Somebody Else
So what happens when you take two House junkie producers and put them in a studio together? Fine dreamy Disco House magic! Eric Estornel is Maceo Plex (alias Maetrik) and is a well known contemporary House producer featured on Hot Creations and Crosstown Rebels labels and Jon Dasilva is a legendary House DJ/producer who's based out of Sweden. Their song, Love Somebody Else, was originally by Colorblind – You're Gonna Make Me Love Somebody Else remixed by Jon Dasilva in 1994 (Ore Music) and it samples the Jones Girls Boogie hit. Estornel asked Dasilva to collaborate on the new version and even had singer Joi Cardwell re-recorded the vocals from the 1994 Colourblind version. In my opinion, their new double team remix kills Dasilva's version and they're not even comparable. So GOOD!
Jon Dasilva & Maceo Plex – Love Somebody Else
I also need to mention a few other great remixes and samples of You Gonna Make Me Love Somebody Else, as this song never fails to deliver.
This is a sick slow tempo deep house track that is a seamless combination of Trickski – Phil Collins (Suol, 2010) and The Jones Girls – You Gonna Make Me Love Somebody Else.
Andi De Luxe – Boobsie Collins
A very well known classic 90's hip hop track from Terminator X (Public Enemy's DJ) that samples the vocals from The Jones Girls.
Terminator X – It All Comes Down To The Money (1994)
And lastly, the ridiculous remix by The Firm (late 90′s rap supergroup featuring AZ, Nas & Foxy Brown) – leave it to Foxy Brown to take away the boogie magic and give you the raw deal!
The Firm – Fuck Somebody Else (1997)
RELATED POSTS: