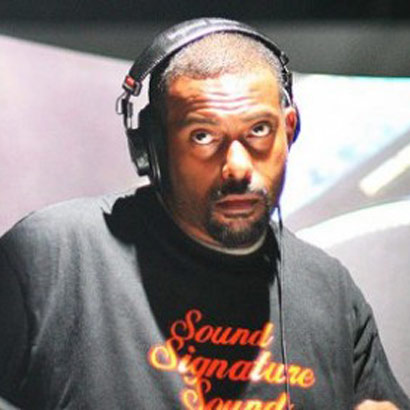 Theo Parrish "Slices DVD Feature"
I remember seeing Theo Parrish in Montreal a few years ago, closing up Mutek (an "International Festival Of Digital Creativity And Electronic Music") with a spectacular all-across-the-board vinyl set. Highlights of the night included Fela Kuti, Roy Ayers' "Running Away" (a personal favorite) and even The Police!
It was a very fun-filled and easy going night as everyone trusted and followed Theo along his musical journey. Somehow, it wasn't even pretentious when he held up a 12" and made a speech at the end of his set saying things like (paraphrased) "See this?! This is a vinyl record!! You can feel it! You can hold it!". It was then understood that this wasn't a man who was trying to inflate his ego or pass judgement on others, rather he was simply trying share his heart/passion about an important skill and format that is at risk of being greatly overlooked and under-appreciated (to say the least).
Slices (a free DVD Magazine) has an exclusive 15 minute video with Theo that explains things better than I ever could. While I think he may be slightly underestimating the artistic advantages behind DJ software, I can't help but admire this O.G and agree with his strong convictions on the importance of mastering the art and keeping it real.
Whether you've been collecting "vines" your whole life, are just curious what the big fuss is about, or if you've any interest in our previous or upcoming MIMS 24 events, this clip is essential.