Thursday August 18th: Beat Market, Ngabo, Organ Mood and Lexis!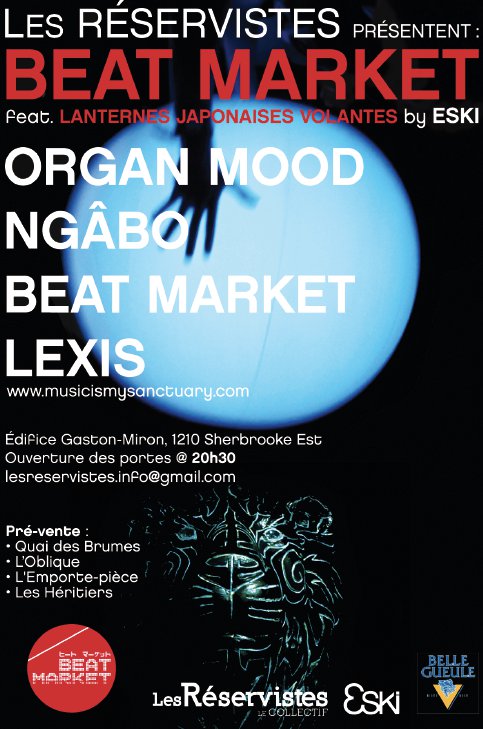 I gotta say, I'm really excited about this one! First because i'm playing with three different bands and it's always great to meet musicians and to discover new local talents. I'll be sharing the bill with Beat Market, Ngabo and Organ Mood.
It's going to be great to finally play with the two boys from Beat Market because after a few studio sessions and a couple drinks, they have become good friends of mine and I have mad love for what they do. I'll be closing the night after their set and it's going to be a challenge to match their energy level. But i'm up to it!
And then there's the venue. My oh my what a dream spot for a Montrealer to play at. It is going to be at the massive old library on Sherbrooke street in front of Parc Lafontaine (picture). The building is called Édifice Gaston Miron and it hasn't been used for any event since it closed down a few years ago.
You definitely don't want to miss it!
1210, rue Sherbrooke Est – RSVP here
Doors at 8:30