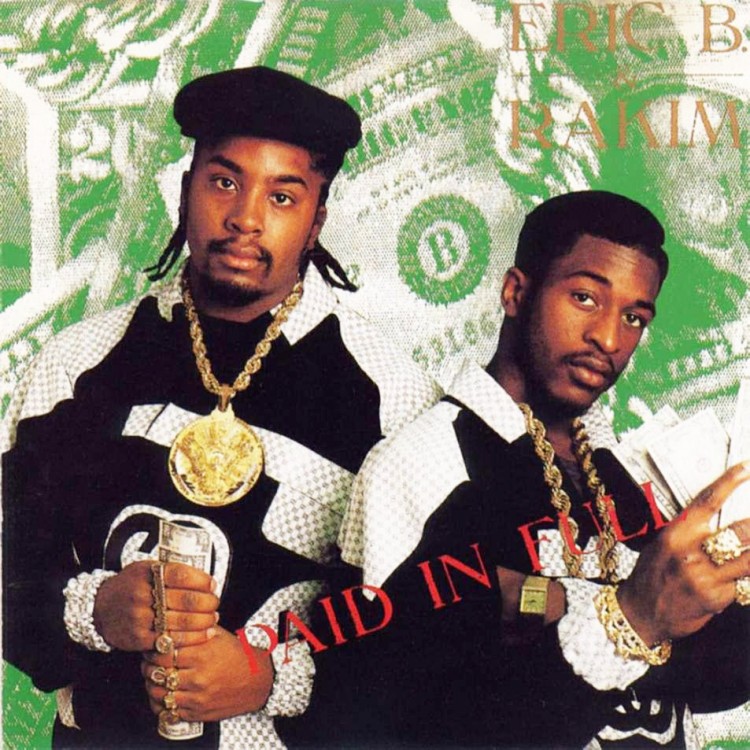 Today in Dope Music History: Eric B & Rakim release "Paid in Full"
July 7th, 1987
Eric B And Rakim release their classic platinum-selling debut album "Paid In Full" on 4th & B'way Records on this day in 1987.
"The album featured the classic hit singles "Eric B Is President", "Move The Crowd". "I Ain't No Joke", "I Know You Got Soul" and the title track. "Paid In Full" also contained classic album cuts like, "My Melody", "Eric B Is On The Cut and "Chinese Arithmetic".
"Paid In Full", which was produced entirely by Eric B And Rakim, was recorded in Marley Marl's home studio. Eric B's heavy sampling production would have a major impact on hip-hop as would Rakim's precise and witty monotone rhymes.
Rakim would go on to be considered one of the greatest rappers in the history of hip-hop.
The album is considered by almost all as a bona fide classic."