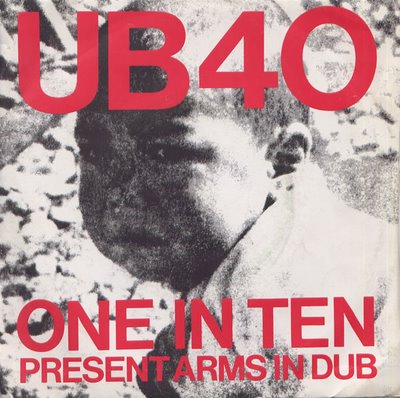 Forgotten Treasure: UB40 "One in Ten" (1981)
You know when you have a part of a song stuck in your head. Doesn't that just piss you off? You try and sign it to your IPhone's Shazam application and no luck (by the way, I actually tried). Well, I've had this track stuck in my head for about 3 years like a bad hiccup that won't go away. Heard it as a sample to a Uk Garage track and I couldn't remember what the original was… until finally!!! Yes! UB40!
UB40 was an British Reggae group from the 80's who although we associate with karaoke classics like "Red Red Wine", "Can't Help Falling In Love With You" and "I've got you babe", we sometimes forget that they were mostly a pretty genuine group of lads. Actually just found out that UB40 stands for Unemployment Benefit, Form 40. Pretty cheeky group name innit? Well anyways, i'm just sooo happy I finally solved that mystery of the song lingering in my head. If you pay attention to the lyrics you'll notice that is a very politically charged record aimed at Magaret Thatcher's regime. Definitely a classic 80's political British track, just as much as "Ghostown" from The Specials.