Eclectics make the world go 'round. Why, you may ask? Because a (wo)man of many hats is subject to none. I strive to be such a person and believe you should, too. This weekend will play host to two polar opposite yet equally incredible moments in time which you should definitely partake in.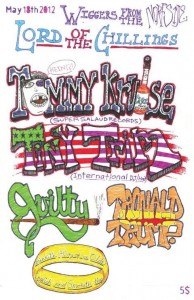 This Friday at Club Lambi, 4465 Saint-Laurent, Muntree turns into Memphis for the second edition of Wiggaz From Da Northside, courtesy of everyone's favorite social deviants: Mook Life. A crack team of Trap specialists including the likes of Rilly Guilty, the big homegirl Tiny Trim and Dovestep founder Tronald Trump has been assembled to deliver nothing but that ig'nant 808 thump to your domepiece. Chop & Screwed, lean anthems, all of that. The inaugural night was one for the ages and this one promises to be nothing short of legendary. Peep Tommy Kruise's sampler for a idea of what to expect. Quel salaud.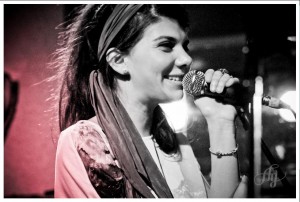 On the other side of the spectrum, trade in your Jack on the rocks for a glass of Clicquot and bear witness to a most brilliant soul: the lovely Krystale, who we've previously featured on a couple of occasions, will be at the Upstairs Jazz Bar & Grill, 1254 Mackay on Sunday, May 20th. Tickets are 10$ at the door. Accompanied by her band, she will be premiering four new songs to top off the amazing material that made us dub her a Future Classic. She also runs Sharp Eleven, one of the many blogs I consult whenever on the hunt for something out of my usual field of interest.
Get familiar.
RELATED POSTS: